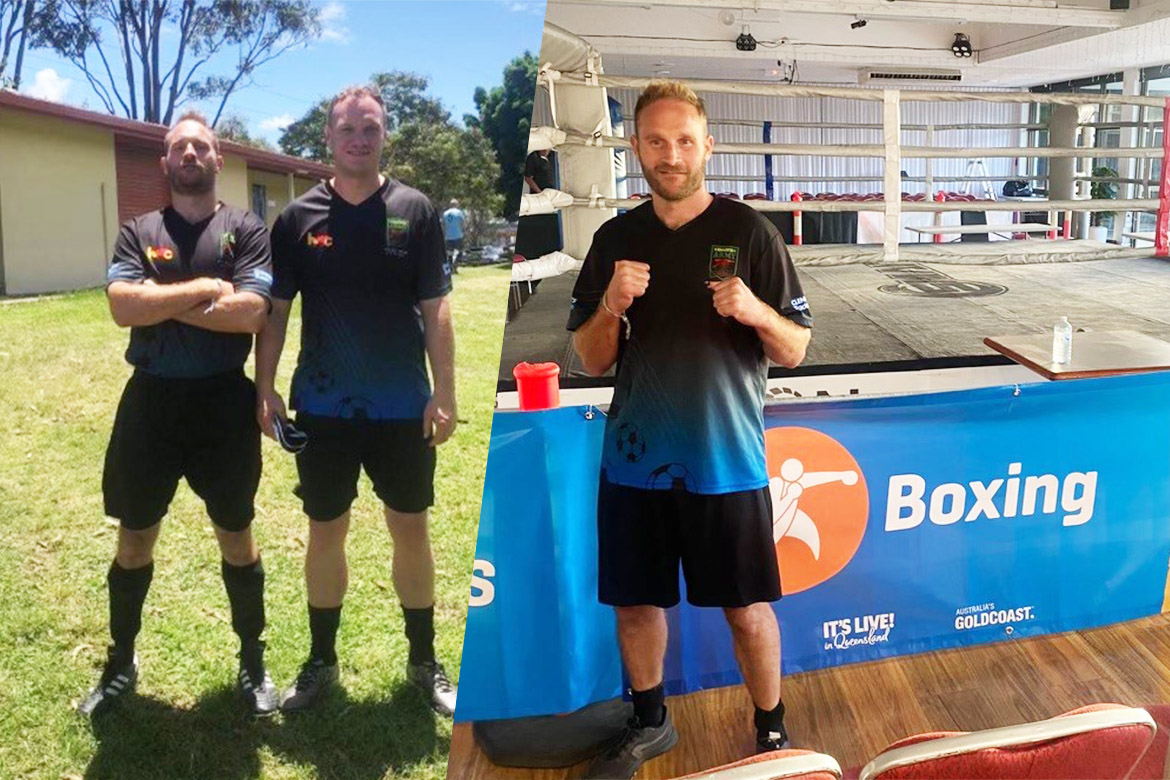 They hail from Manchester in the UK, complete with the accent, a wicked sense of humour and love for eating, drinking and merriment.
Peter and Michael are in Australia because they were looking for somewhere to do some boxing as they don't do a masters level comp in the UK. Pan Pacs came up in their search,  and here they are with Michael coaching ringside and Pete donning the gloves to duke it out in the boxing event.
But they wanted to play some more sport while they're here.
"So we checked on the PPMG notice board and we got picked up by a football team and now we are adopted, native Tasmanians and part of the Dad's Army team."
And despite suggesting that he footy team is not that good with an eclectic mix of team players who don't get their jokes, the boys reckon they've carried the flag for England well and are going into the football final on Saturday primed to take home the "silverware" ( ie: they're pretty sure they're taking home a medal).
But silverware in the football isn't quite enough for this convivial pair.
Quite an accomplished boxer with a recent European master's title under his belt, Pete will swap his footy boots for boxing gloves and take to the ring in a PPMG final also tomorrow, with maybe a little less confidence than he'd normally muster.
"We've spent the last week, eating, drinking and playing football" and they concede "holidays and boxing don't mix".
So perhaps the silverware ie: the medals, might stay on home soil this year!