Play it, Live it, Love it! at the 12th Pan Pacific Masters Games  on the beautiful Gold Coast in Queensland, Australia on 4 – 13 November 2022.
Thousands of participants from over the country are converging on one of the most popular holiday destinations to compete in Asia-Pacific's biggest and best annual masters games.
The Gold Coast's famous celebration of masters sport will showcase competition in more than 40 sports at some of the best sporting facilities on the planet and feature an amazing entertainment program at the Games Village.
Participants compete in their age group with no qualifying standards or times to enter. The only criterion for entry is a minimum age for each sport, which for the majority is 30 years of age.
2022 is the year to 'Play it, Live it, Love it!' at the Pan Pacific Masters Games!
---
9 reasons to 
Play it,

 

Live it,

 

Love it! 

in 2021
---
1. Asia-Pacific's biggest and best annual masters games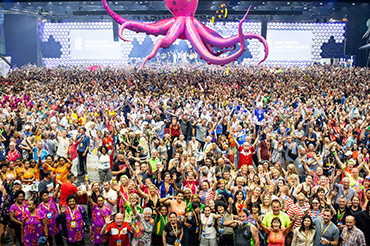 The Pan Pacific Masters Games, first staged in 1998, has grown to become the biggest biennial masters games in the world and is acclaimed as one of the best organised multi-sport events in Australia. The previous edition attracted 16,000 athletes and their supporters with more than half coming from interstate and overseas resulting in a massive boost for Queensland in both the tourism and sport industries. It has cemented its position as Australia's premier multi-sport event and is currently on par in terms of participation levels with some of the biggest sporting occasions in the world such as the Olympic Games and Commonwealth Games.
2. Over 40 sports to choose from
You are spoilt for choice when it comes to deciding what sport/s you will enter at the 2021 Pan Pacific Masters Games. There are more than 40 individual and team sports on the program including old favourites and a bunch of new exciting additions.
3. World class sporting venues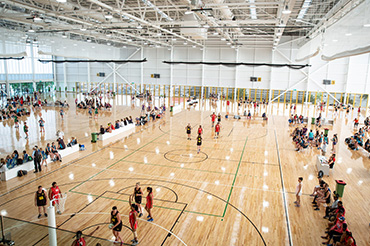 The Gold Coast is home to some of the most outstanding sporting facilities in Australia and many sports will be utilising them. Go for gold at venues used at the Gold Coast 2018 Commonwealth Games including the Gold Coast Aquatic Centre, Gold Coast Sports and Leisure Centre, Coomera Indoor Sports Centre and Gold Coast Hockey Centre. You can also soak up the beauty and sunshine at some of Gold Coast's pristine waterways and beaches which will host several water sports.
4. Entertainment program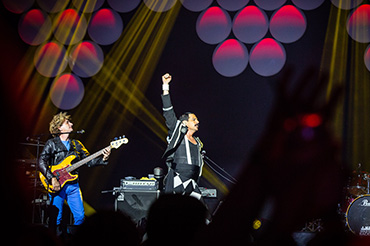 The entertainment program and venue for 2021 is set to be announced shortly. Participants will have the opportunity to celebrate achievements, socialise with teammates, friends and family and enjoy the camaraderie for which the event is renowned.
5. No qualifying standards to enter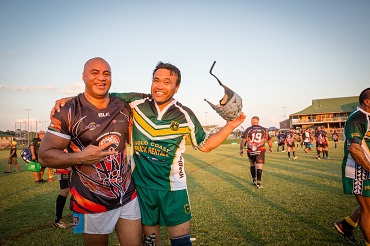 Think you're not good enough to compete at the Pan Pacific Masters Games? Think again. There are no qualifying standards to compete! To enter, participants must simply reach the minimum age for their chosen sport, usually 30 years of age. It's all about having fun, experiencing new and different sports and sharing your love for sport with other sport-enthusiasts. The slogan of the Pan Pacific Masters Games, 'Play it, Live it, Love it!', encapsulates the competitive, participatory and social environment of the event. Be prepared to witness amazing achievements and sporting milestones from athletes of all shapes and sizes, ages and walks of life. Although most entrants are aged in their 30s, you can expect to see athletes as young as 18 and as experienced as 90 going for gold in their age group, depending on the age requirements for their sport.
6. All Australian states represented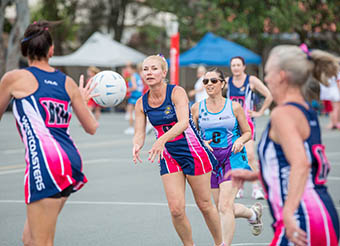 You can compete with and against masters-aged athletes from every state and territory of Australia.
7. Benefitting the local economy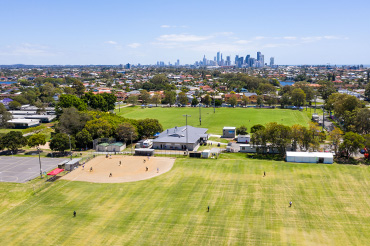 The 2018 event attracted 32,400 people generating 84,000 visitor nights injecting $19 million into the Queensland economy. Since its inception in 1998, the Games has also injected over $1 million into grass roots sports.
8. Volunteers and officials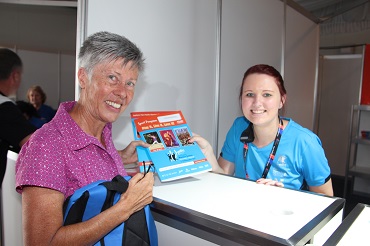 Up to 1,000 volunteers will play a pivotal role in ensuring the success of the event and the enjoyment of participants at the Pan Pacific Masters Games. Our volunteers will play a major part at the Games Village and Check In Centre where you will be collecting your registration kit. If you have any questions, please don't hesitate to approach our friendly volunteers. They are experienced and love the event as much as you do!
9. It's on the Gold Coast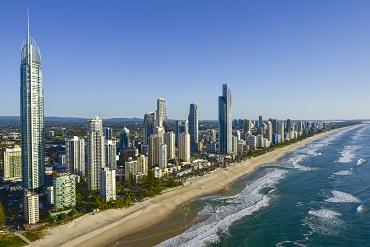 We left the best reason to last. It's on the Gold Coast. From the iconic Surfers Paradise beach to the sophisticated dining precincts of Main Beach and Broadbeach and out to the lush, green Hinterland, there's a new experience waiting for you at every turn on the Gold Coast. Theme parks, world-renowned beaches and year-round sunshine are just a few of the reasons 10.5 million visitors flock to this vibrant city each year – a destination which is as scenic and peaceful as it is fast paced and active.
---
Play it,
Live it,
Love it!