Join us for the 13th Pan Pacific Masters Games on the beautiful Gold Coast in Queensland, Australia on 1 – 10 November 2024.
Boasting world class venues that play host to national and international sporting events participants only need to meet the qualifying age of their chosen sport to enter which for the majority is 30 years of age. There's a great sport for everyone at PPMG and everyone's a great sport and whilst the competition can sometimes be fierce it's always friendly with an emphasis on fun.
The Entertainment Hub with a jam-packed line up of talent is making a return to the Gold Coast Convention & Exhibition Centre, where participants can catch up with teammates, socialise and celebrate the day's sporting achievements.
The Pan Pacific Masters Games – Where legends come to play!
---
9 reasons to play like a legend at #PPMG24
---
1. Asia-Pacific's biggest and best biennial masters games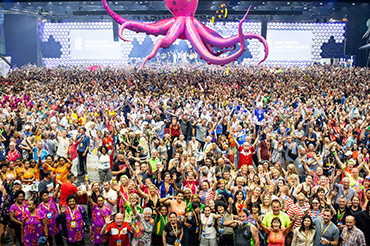 The Pan Pacific Masters Games has grown to become the biggest biennial masters games in the world. Renowned for its professional delivery and organisation PPMG 2022 attracted more than 16,000 participants and supporters from all over Australia and more than 30 countries delivering a significant economic boost to the city's sport and tourism sectors. PPMG has cemented its position as Australia's premier multi-sport with participation levels equivalent to some of the biggest sporting occasions in the world including the Olympic Games and Commonwealth Games. #PPMG2024 Where legends come to play!
2. Over 40 sports to choose from
You are spoilt for choice when it comes to deciding what sport/s you will enter at PPMG 2024. There are more than 40 individual and team sports on the program including old favourites and a bunch of new and exciting additions. You'll meet plenty of legends during your PPMG sporting experience and might even uncover a hidden talent or new passion of your own. The competition's sometimes fierce but always friendly and lots of fun, no matter what the sport.
3. World class sporting venues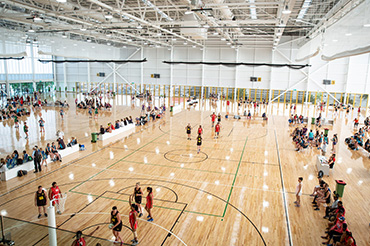 The Gold Coast is home to world class sporting venues where legends from all over the world have competed. Many of these venues built for the Gold Coast 2018 Commonwealth Games will be utilised for PPMG 2024 including the Gold Coast Aquatic Centre, Gold Coast Sport and Leisure Centre, Coomera Indoor Sports Centre and the state of the art Gold Coast Hockey Centre. And, making the most of the spectacular coastal destination several sports will be contested on Gold Coast beaches and in the pristine waterways.
4. Entertainment program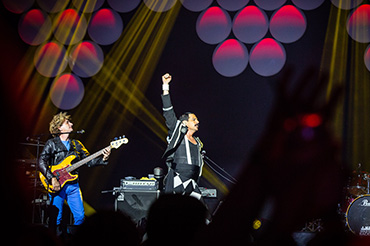 Back by popular demand the exclusive PPMG Entertainment Hub will be located at the Gold Coast Convention and Exhibition Centre in the heart of Broadbeach. Delivering a jam-packed line up of evening entertainment the hub is the 'go to' place where thousands of PPMG legends will celebrate, socialise with teammates, and enjoy the camaraderie for which the event is renowned.
The Entertainment Hub will open Saturday 2nd, Sunday 3rd, Tuesday 5th and Thursday 67h, Friday 8th and closing ceremony Saturday 9th November 2024.
5. No qualifying standards to enter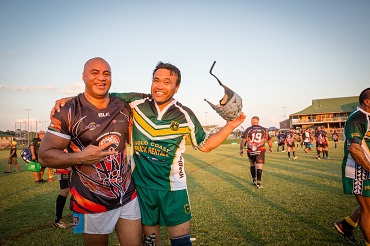 There are no qualifying standards to compete at PPMG. It's all about giving it a go, stepping outside your comfort zone and experiencing the exhileration of competition and the joy of sharing the journey with like-minded sporting enthusiasts. You just need to reach the minimum age for your chosen sport/s which for the majority is 30 years, however legends as young as 18 and as experienced as 90+ years will be competing! #PPMG2024…. Where legends come to play!
6. All over Australia and the globe represented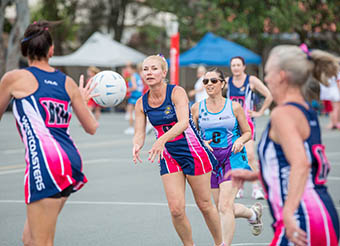 Individual participants and teams from every state and territory in Australia and more than 30 countries around the world compete in the Gold Coast's PPMG. The lure of state of origin match ups, friendly rivalry against international teams, banter with outback mates and the thrill of standing on the purpose built PPMG podium attracts more and more legends and supporters every second year. But you've got to be in it to become a legend! #PPMG 2024 Where legends come to play!
7. A boost for the local economy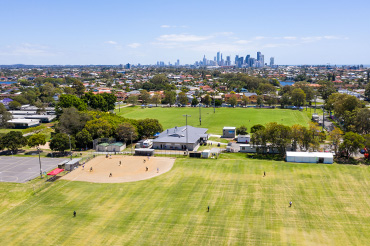 PPMG attracted 32,400 participants and supporters to Gold Coast shores in 2018 providing a welcome boost of 84,000 visitor nights and injecting $19 million into the Queensland economy. In 2022 more than 13,000 participants and 20,000 supporters enjoyed the world's largest and most exciting masters games on the Gold Coast with more than 16,000 participants and thousands of supporters expected in 2024. With over 40 sports on offer this popular event will be bigger and better than ever with post pandemic travel restrictions a thing of the past and thousands of legends on the path to masters games glory. #PPMG2024
8. Volunteers and officials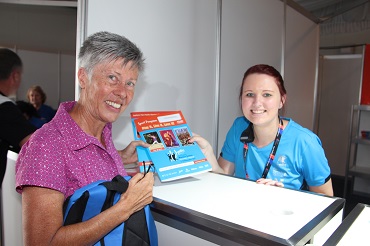 They're the lifeblood of all events and PPMG is no exception. More than 1,000 volunteers and team officials will play a crucial role in ensuring the success of the games and the enjoyment of all participants. From those special people delivering endless warm and welcome greetings at registration to the skilled officials on the field, track, court or by the pool … they're on board to make your PPMG experience the best it can be. And they'll take your questions too – just ask them. PPMG 2024 – Where legends come to play!
9. It's on the Gold Coast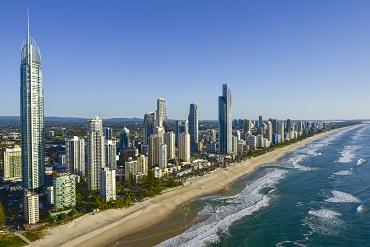 Now there's a great reason to enter PPMG 2024 – it's held on Australia's premier event and holiday destination. You get the best of both worlds – amazing masters sporting competition and the opportunity to chill out and soak up the tantalising treats the Gold Coast has to offer. With a vast array of accommodation to suit all styles and budgets and filled to the brim with great things to do, it's the perfect destination. Scenic and peaceful or fast-paced and active. We'll leave the tricky choice to the legends on the Gold Coast to play. #PPMG2024
---
Where legends come to play!