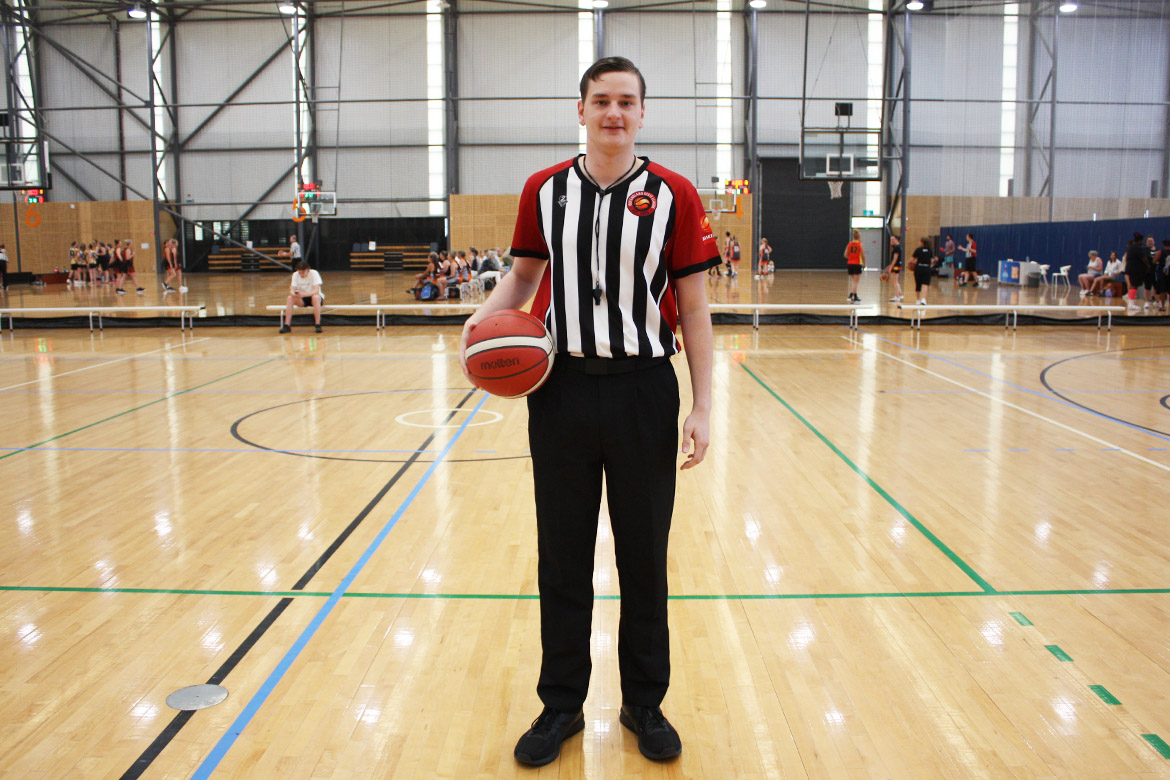 Written by Elka Devney, Bond University
The men's 35+ basketball gold medal match at the Pan Pacific Masters Games was a boomer for young local referee Heath Lingley.
Townsville side MBC went down 46-31 against a scratch team of former Australian representatives who dub themselves the Has Beens.
And while the court was full of former professional players such as Sam McKinnon, David Andersen, Kelvin Robertson and Mark Worthington, Heath held his own.
"It was amazing to referee a big game between two teams with NBL players that I grew upwatching," he said.
"I was nervous at the start of the game, but after the first call I felt pretty confident."
As a recent high school graduate, Heath is excited to spend more time on court developing his refereeing skills.
"I'm about to go into the Queensland State League and am excited for the doors it will open," he said.
"My family have always loved basketball and some of my cousins play in the NBL, but I'm taking a different approach to the sport.
"One day I'd like to referee in the NBL, but my dream is to wear the FIBA uniform at the Olympics."
Picking up a whistle this week, Heath has refereed several games across the competition.
"As a referee, I love that every day is a new game, and each game has new challenges and people," he said.
"Currently I am feeling very sore and tired, but the Pan Pacific Masters Games has been a new experience that I've loved participating in."
As Heath continues to dominate on court, his Olympic dream might come true in our own backyard at Brisbane in 2032.