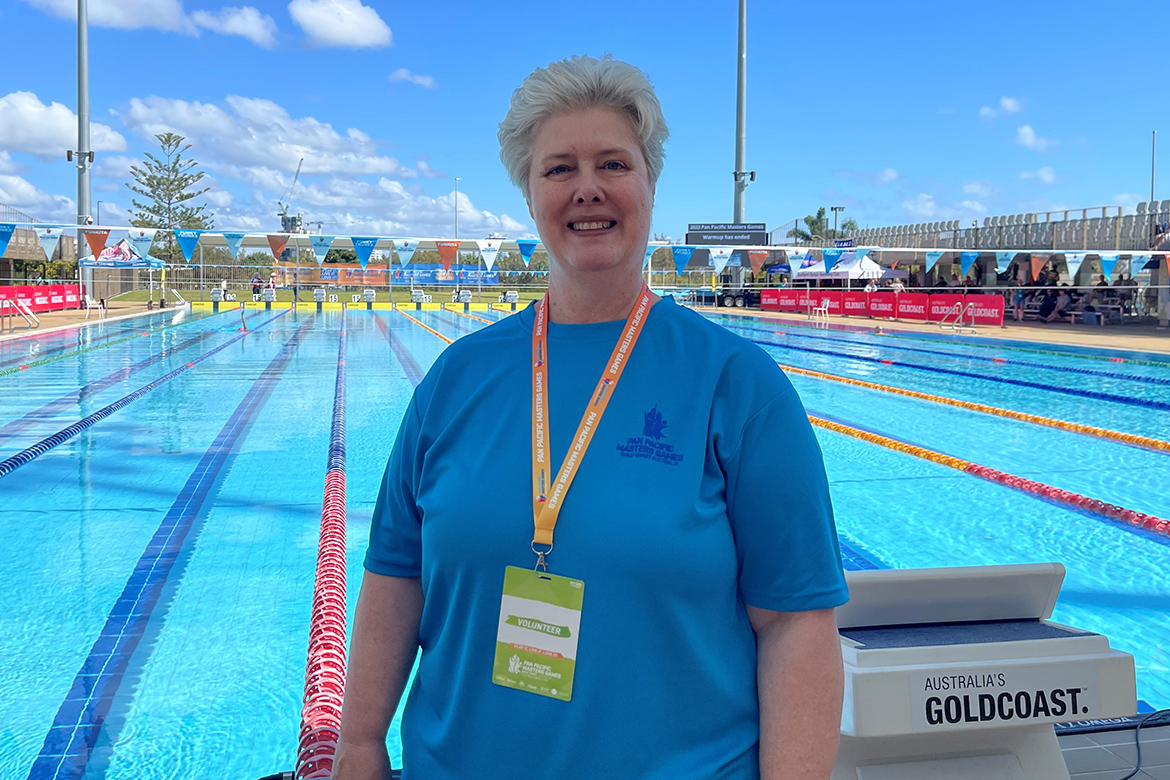 At long last Sydney's Margot Paterson can tick volunteer at the Pan Pacific Masters Games (PPMG) off her 'to do' list now she's arrived on the Gold Coast to help at the 10-day sporting extravaganza.
Recently made redundant from her job as an executive assistant, Margot has thrown herself into a variety of volunteer roles including reading exams for Year 12 students, helping in the Children's Hospital Family Room and volunteering on New Year's Eve to support Sydney's city celebrations.
"I had been on the Pan Pacs list for several years and had not been able to volunteer because of my work and COVID."
Margot checked the PPMG website a few weeks ago to see if there were any volunteer roles available and was delighted when she saw the event still needed people doing all sorts of things.
"I used to run the third biggest netball competition in Australia, and I volunteered at the 2015 World Netball Cup, but I'm happy to do anything on the five days I'm on the Gold Coast," she said.
Margot will be welcoming PPMG participants as a registration check-in attendant, help in operations, athlete information and on site at the tennis competition.
"I'm really looking forward to it. I try and pick things to volunteer at where I think my skill set will be of use and that I will enjoy.
"Volunteering at Pan Pacs will be another role I can add to my CV and something I think I can really add value to," an enthusiastic Margot said.