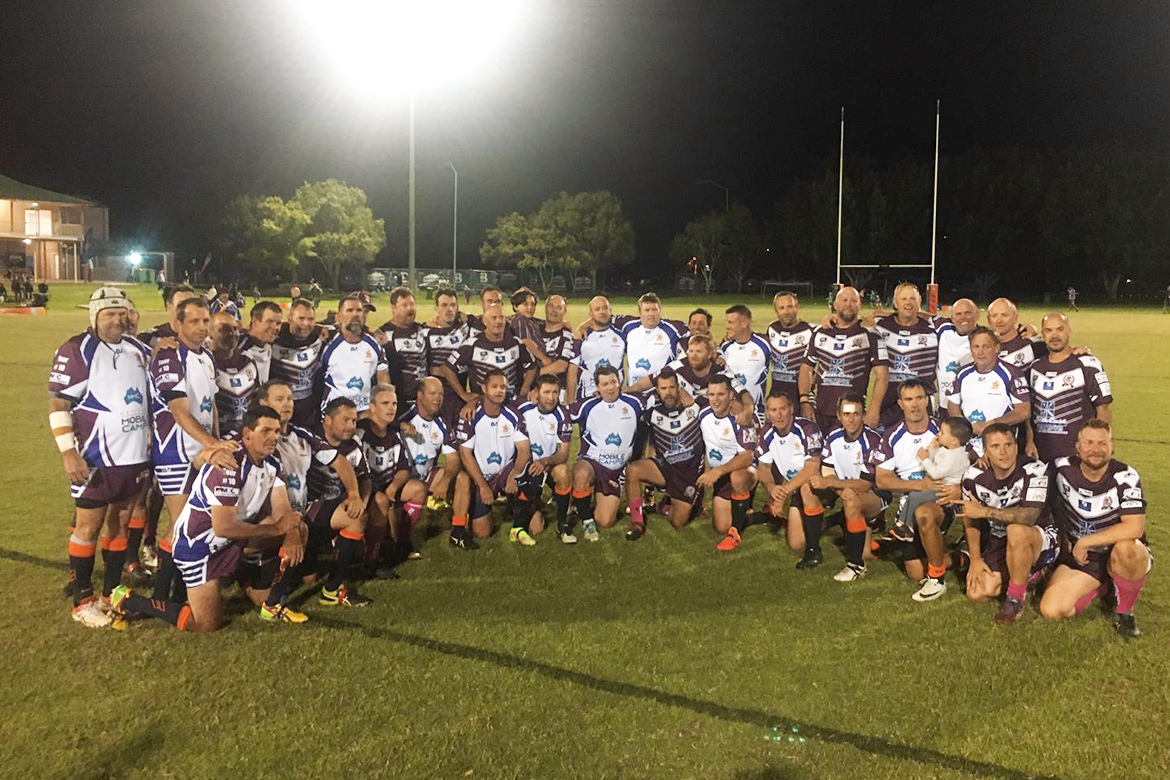 Ageing Stockman and the Burleigh Juniors
---
They come from Western Queensland.
From Miles and Chinchilla, Roma and Charleville, Cunnamulla and beyond.
They're the 'Ageing Stockmen' and they've moseyed on into town to play rugby league in their 12th Pan Pacific Masters Games (PPMG).
The 24 strong team of players enter the social division of the competition but impose strict prerequisites before anyone gets to play.
"No matter where you live now you must have played in the Roma A grade competition at some point and most importantly, you've got to be a good bloke," Ageing Stockmen convenor, Richard Steel said.
Playing in his 10th PPMG, Steel said the games was a great opportunity to catch up with old teammates who were now spread all over the countryside and welcome new team members.
"We have a few of the old players return but we bring in new ones all the time … but they have to have the right spirit.
"We play during the day but then we head to the Games Village in our matching team shirts and really enjoy the camaraderie and social side of the event.
"We all play it because we love it," Steel says.
This year the team has opted for a custom designed shirt that includes a special recognition for an Ageing Stockman who recently passed away and was a great friend to many of the players.
Boasting a highly decorated line up of players over the years, the PPMG competition has attracted league greats including former Gold Coast Titan, Preston Campbell and Queensland State of Origin legends, Dale Shearer and Petro Civoniceva.
Queensland Cup star Matt Lockyer, brother of Broncos legend Darren, will play with the Ageing Stockmen in his second PPMG.