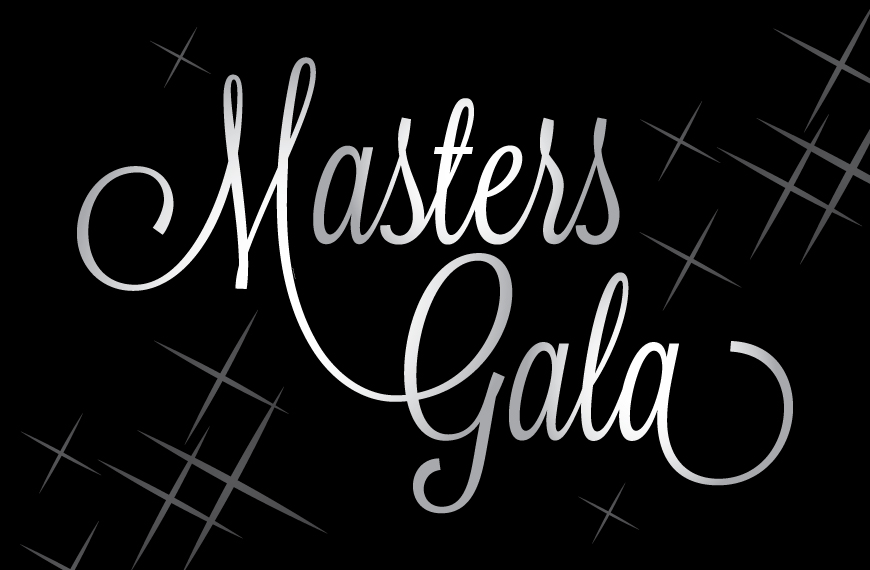 Masters Gala
Experience a night of glitz and glamour by dressing up for the inaugural Masters Gala on Friday 11 November at Jupiters Gold Coast.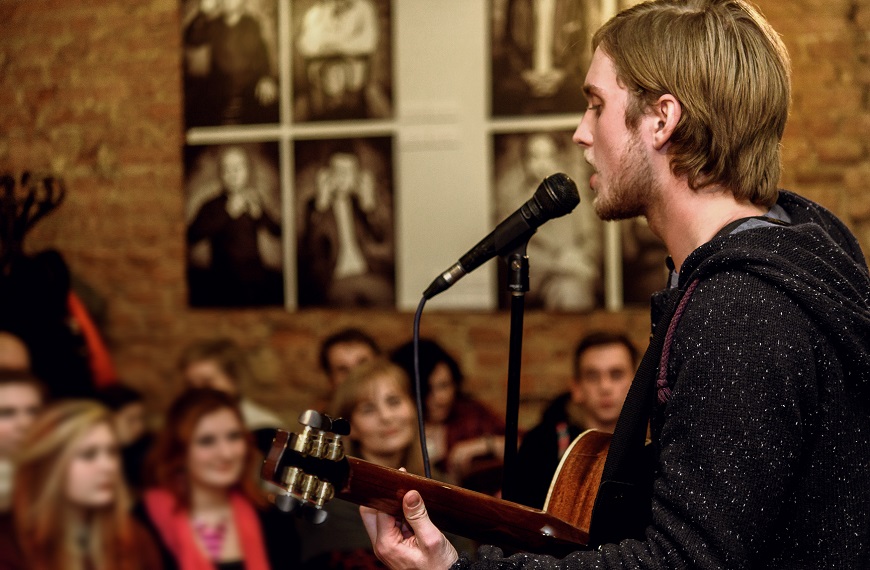 Open Mic Night
Have a song or two? We're offering you the special opportunity to grace the Games Village stage on Monday 7 November from 7:30pm to 8:30pm for an open mic night.
2016 Entertainment Schedule
Transport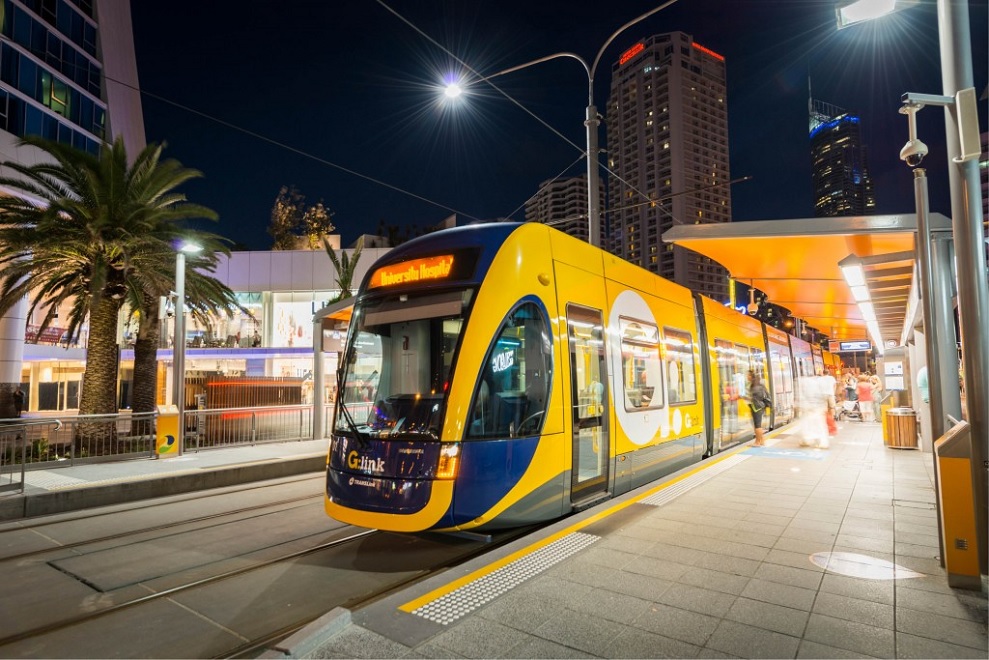 Opening and Closing Ceremonies Saturday 5 and Saturday 12 November
The G:link and Surfside buses will be free of charge for all accredited Jupiters Pan
Pacific Masters Games participants traveling to and from both the opening
and closing ceremonies on Saturday 5 and Saturday 12 November between 5pm – 2am. Display your accreditation pass when boarding.
The closest G:link stop is Broadbeach North which is right out the front of the Gold Coast Convention and Exhibition Centre. Northbound G:link services run as far as the Gold Coast University Hospital.
Please note: the last free service for G:link departs at 2am and last free Surfside bus departs at 1:30am from Broadbeach. After 2am the following services are available at standard fare rates:
Surfside buses – route 700 from Broadbeach to Tweed Heads
G:link – last service at 5am
All other evenings
To travel on the G:Link or Surfside buses on any night other than Saturday 5 and Saturday 12 November, we recommended purchasing a Go Card from a newsagent or 7 Eleven store. These cost $5 for the card and you will be required to put a minimum additional $5 credit on the Go Card for travel.
For further transportation information please visit the Games Information Booth at the Games Village or visit the Translink journey planner.
Cloak Room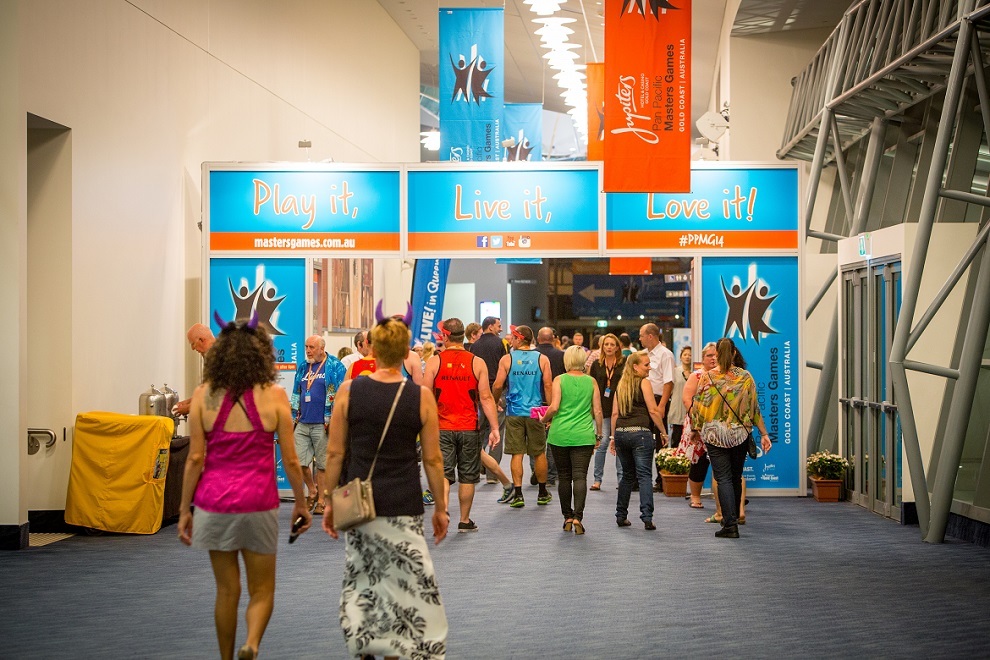 Backpacks and large bags are not allowed into the opening and closing ceremonies at the Gold Coast Convention and Exhibition Centre and the Games Village at Jupiters Gold Coast during nightly entertainment.
However all accredited participants and supporters are welcome to use the cloak room service which is charged at $2 per item.
The cloak room will operate each night between Saturday 5 November and Saturday 12 November until the conclusion of the entertainment (opens from 7pm
every night).
Please note, valuable items should be kept on you rather than in the cloak room. Although the cloak room is attended throughout the evening and all due caution is taken to secure the items, participants will check in items at their own risk.
2016 Entertainment Program
A jam-packed entertainment program provides participants the opportunity to celebrate achievements, socialise with teammates, friends and family and enjoy the camaraderie for which the event is renowned.
Paul Christie's Rockhouse will headline the opening ceremony on Saturday 5 November at the Gold Coast Convention and Exhibition Centre. Fronted by Daddy Cool and Mondo Rock lead singer, Ross Wilson and Rose Tattoo frontman, Angry Anderson, this is a night not to be missed!
Magic Carpet Ride are back by popular demand! The celebrated eight-piece house band will bring the fun, funk and rock and roll to the opening and closing ceremonies.
Three legends of Australian rock, one huge night! A tribute to three of the most energetic and dynamic rock bands ever to grace the live stage, Oils, Angels and Divinyls Show will open the new Games Village located at Jupiters Gold Coast on Sunday 6 November.
Prepare for highly entertaining and energy soaked shows when Gold Coast-based party band Captain Wow open the Games Village each night from Sunday 6 to Friday 11 November at Jupiters Gold Coast.
KISSperience is Australia's hottest KISS tribute show boasting the largest stage show and production of any tribute in the land. Prepare to rock and roll all night on Tuesday 8 November at Jupiters Gold Coast.
Prepare to be rocked by KillerQueen on Wednesday 9 November! Paying homage to Britain's regal rock quartet, KillerQueen features complete costumes, superb musicianship and a cast resembling the original members. You will be forgiven for thinking you're in the presence of the real band!
On Thursday 10 November, Great Southern Band will pay homage to the golden years of Australian popular music by recreating a wide spectrum of classic songs from some of country's most iconic bands.
The Koi Boys made their charismatic first appearance on this season's The Voice Australia with their energy, character, enthusiasm and genre-spanning talent making them a hit among fans. Catch the boys at Jupiters Gold Coast on Friday 11 November.
Nine-piece Devine Showband will have you dancing to disco beats, singing along with current Top 40 hits and soaking up the atmosphere with old school RnB classics on Friday 11 November at Jupiters Gold Coast.
Enjoy an unforgettable show full of the biggest hits when Absolutely 80s present their 'Ten Years Young' anniversary tour at the closing ceremony on Saturday 12 November featuring Kids in the Kitchen's Scott Carne, Choirboys' Mark Gable, Real Life's David Sterry and Models' Sean Kelly.
2014 Entertainment Program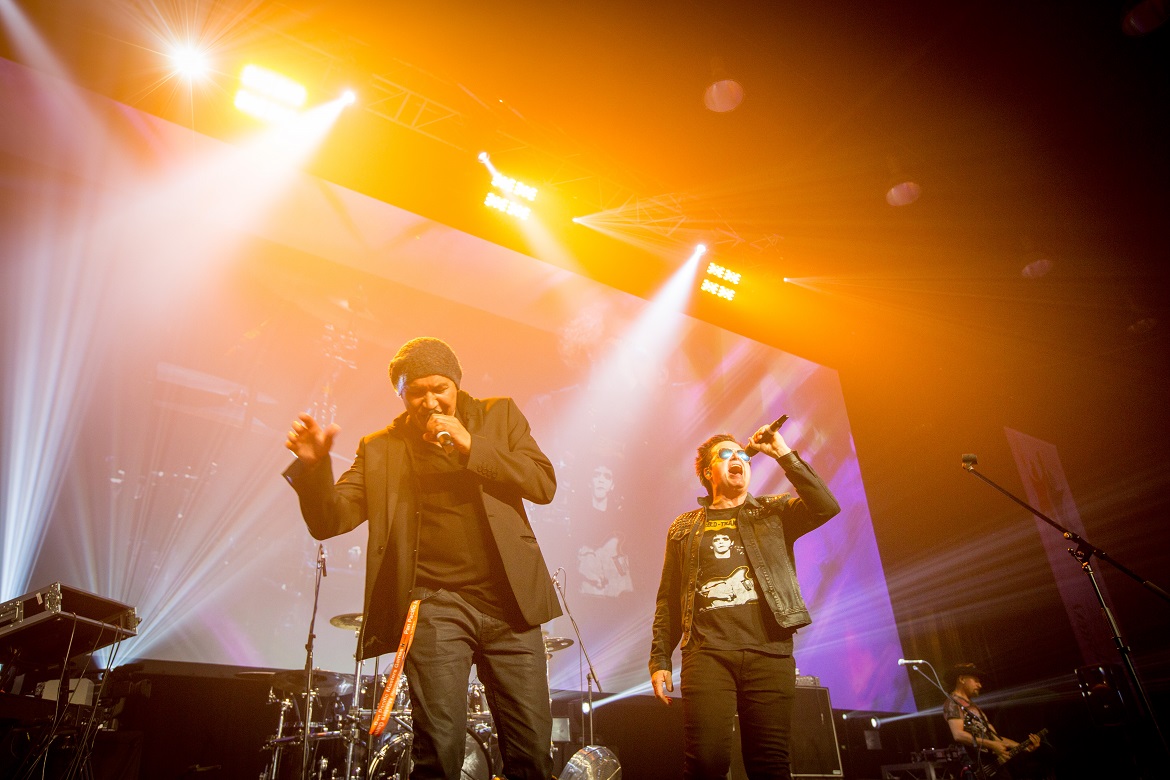 Ian Moss
Melbourne Ska Orchestra
Absolutely 80s presents Brian Mannix, Scott Carne, Dale Ryder and Ally Fowler
Magic Carpet Ride
Round Mountain Girls
The Rolling Stones Experience
Late for Woodstock
P!nk and Lady Gaga Tribute Show
The Mods
DJ Tallie
2012 Entertainment Program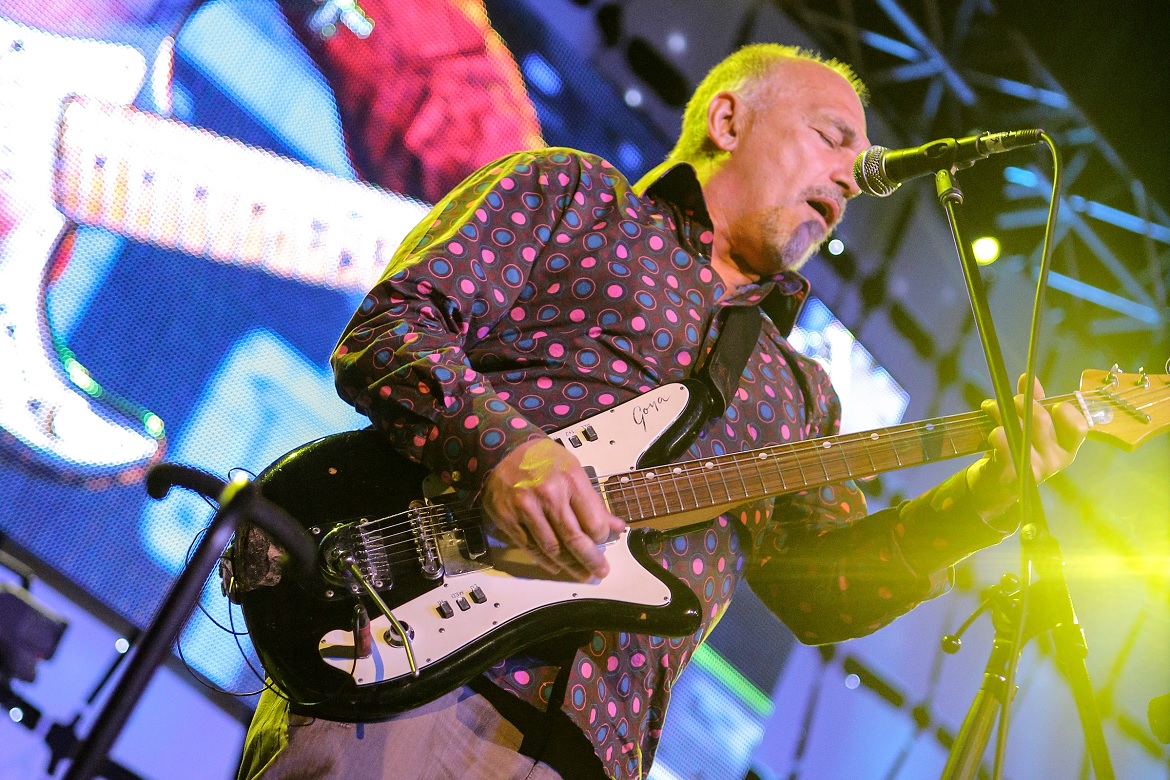 Dragon
Brian Cadd, Jim Keays and Russell Morris
Jon Stevens & Band
The Black Sorrows
ABBA Live
The Eagels Band
Doobie Brothers Tribute
That 80s Show
Magic Carpet Ride
DJ Tallie
2010 Entertainment Program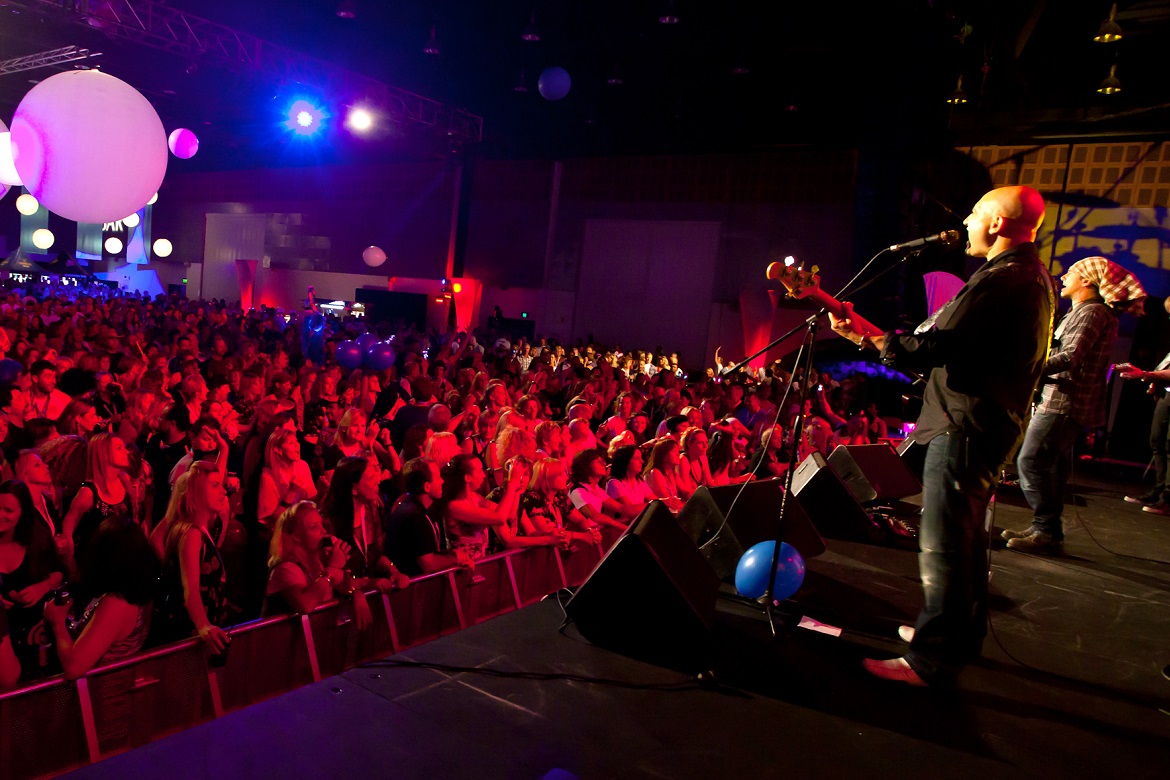 'Rockhouse' featuring Ross Wilson and Dave Gleeson
1927
Daryl Braithwaite
Rush Hour
Acca Dacca
Very Best of the Bee Gees
The Esky Men
---
Play it,
Live it,
Love it!