---
Friday 28 September
By Risa Utama
Australian motorcycle racing legend and three-time Superbike World champion Troy Bayliss will swap his motorcycle for a mountain bike at this year's Pan Pacific Masters Games (PPMG) held 2 – 11 November on the Gold Coast.
The 49-year-old Gold Coast local, ranked third on Australia's list of Superbike Championship wins, retired from professional racing in 2015 and quickly reignited his love for the trails.
"I've always had a passion for mountain biking, probably more than motorcycle riding," Troy said.
"When I heard the Pan Pacific Masters Games were coming up, I knew it would be a great opportunity to be involved.
"I can't believe how many sports are offered, there's something for everyone!"
---
Australian motorcycle racing legend Troy Bayliss announced he will compete in mountain bike on the upgraded Nerang Mountain Bike Trails at PPMG18
---
Troy said one of the highlights about competing in mountain bike at PPMG was the chance to race on home soil at the upgraded Nerang State Forest Trails used for the Gold Coast 2018 Commonwealth Games.
"I know the place like the back of my hand, it's my home track," he said.
"I'm currently training for the cross-country and gravity enduro events. It's been great getting back into the sport and riding in the forest where my mind can run free."
The Pan Pacific Masters Games allow people aged 30 and above to continue enjoying their favourite sport with friends and celebrate their achievements at the end of day's play with live nightly entertainment.
"Some participants are still good enough to face younger athletes, but it's more fun to compete against people your age," Troy said.
"There will be people coming from all over the world to compete, so I'm excited to be a part of the fun atmosphere.
"It's hard to beat the Gold Coast as an ideal sporting destination. No matter what sport you choose, you will have a holiday at the same time."
---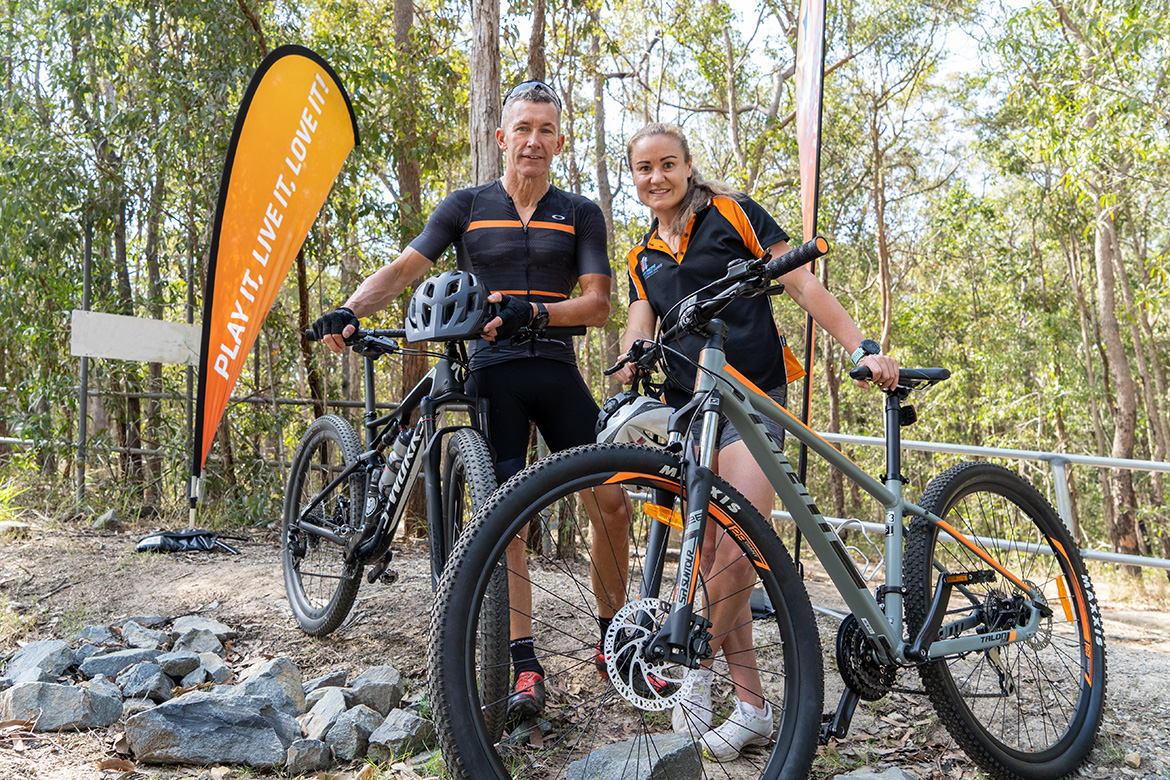 Former world motorcycle champion Troy Bayliss and former world cross country winner Benita Willis will both hit the mountain bike trails at PPMG18 this November
---
The 11th biennial Pan Pacific Masters Games will be held 2 – 11 November 2018 on the beautiful Gold Coast in Queensland, Australia.
The world's biggest and best biennial masters games will showcase competition in over 40 team and individual sports and attract more than 13,000 participants from Queensland, interstate and overseas.
To enter or for more information visit mastersgames.com.au/sports.