PLAY IT, LIVE IT, LOVE IT!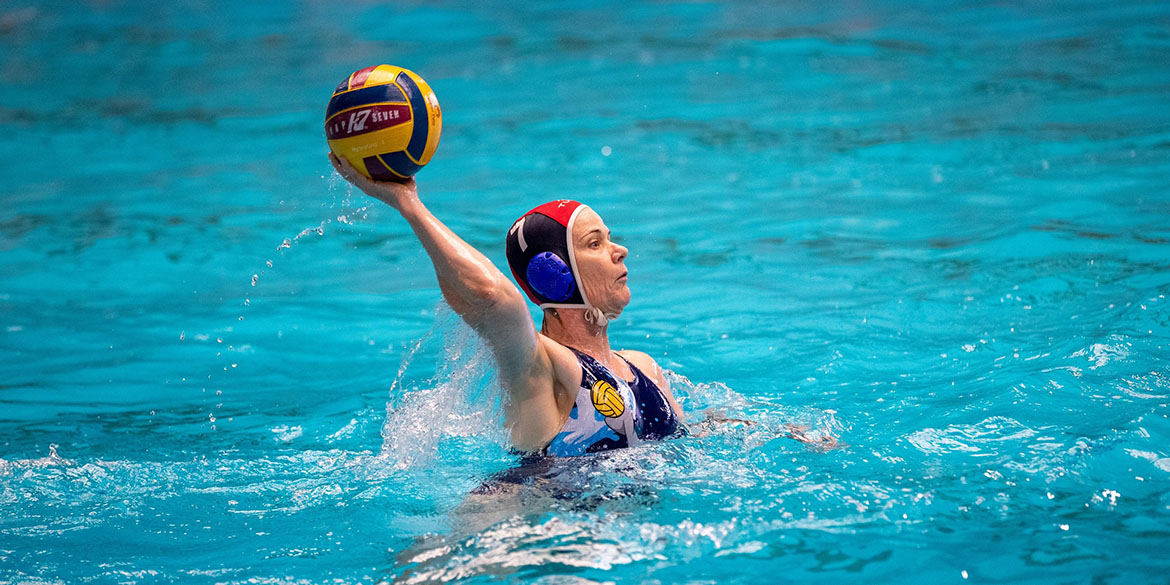 Dates & Times
Friday 5 & Saturday 6 November: 8:00am – 5:00pm
Sunday 7 November: 8:00am – 3:00pm
Age Requirements
Age is determined as at 5 November 2021
Minimum age for competition is 30 years
Events
Please note Water Polo Queensland will create divisions dependent on the nominations received.
Fees
Sport Fee:
$90 per player
Games Fee:
Competitor:
Early bird $125 (until 11:59pm AEST 31 August 2021)
Standard $145 (from 1 September 2021)
Non Playing Official $90
Payment processing fee: 1.4% (incl GST)
Account2Account (select Australian banks – no fee)
Each competitor is required to pay the Games Fee once and then the Sport Fee for each sport in which they register.
Entries Close
Team entries close: Friday 15 October 2021 (11:59pm AEST)
Individual entries into existing teams close: Thursday 4 November 2021 (11:59pm AEST)
Venue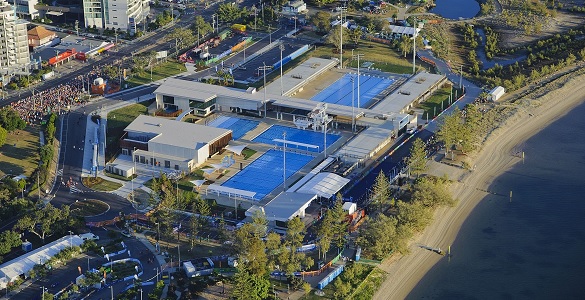 Gold Coast Aquatic Centre
The Water Polo competition will be played at the Gold Coast Aquatic Centre, 1 Marine Parade, Southport, Qld 4215.
The facility has two FINA accredited 50m, heated outdoor pools with a constant depth of 2m throughout as well as a dive pool and can accommodate a minimum of 3 fields of play.
Plenty of parking is available at the front of the pool entrance and also adjacent car parks. There will be food available from Catalina's Café and First Aid will be supplied by the Gold Coast Aquatic Centre Lifeguards.
Location
Additional Information
Each team is required to have a team manager who will register your team via the team manager portal prior to any player registrations.
Once the team is created, team managers can register players via the team manager portal or individuals can register themselves via the Competitor Entry Form.
If you do not have a team and would like to register, please add yourself to our Draft team and the Sport Convenor will endeavour to place you in a team.
Men's Draft – Team Pin: MWPD
Women's Draft – Team Pin: WWPD
Alternatively, if you would like to find your own team, please use our Sports Bulletin Board to advertise your availability or search for a team looking for players.
Team Managers can also use the Sports Bulletin Board to advertise for players or look for available individuals.
The competition will be played under the WPQ Polo 5's format. These rules are outlined in the Water Polo competitions manual.
All teams must have a minimum of 7 players and a maximum of 8.
Each team will have a minimum of five games over the three-day competition period.
Game format will be 2 x 8 minute running halves with a 2 min half time and approx. 10 mins between games
Match balls will be supplied by organisers. Teams are required to bring their own practice balls.
All teams must bring two sets of caps with the player number clearly visible on the caps.
It is a requirement that all coaches be suitably qualified and hold a minimum of a WPA Community Level Coach accreditation.
All Teams must provide suitably qualified referees. A minimum of one (1) referee from the listed duty team is required to referee following their team's scheduled match (if listed for duty). Referees must hold a minimum WPA Community Level Referee accreditation.
All Teams must provide suitably qualified table officials. A minimum of two (2) table officials from the listed duty team are required for duty following their team's scheduled match (if listed for duty). Table Officials must hold the WPA Competition Official Accreditation through the Learning Pool.
In addition to players, teams may register "Non-Playing Officials" such as a manager, coach, physio, massage therapist etc.
There is no requirement for players competing in the Pan Pacific Masters Games to be registered with Water Polo Queensland. Participating Players will be covered through the Water Polo Australia insurance program as part of their 'Sports Fee'.
The competition is presented by Water Polo Queensland and sanctioned by Water Polo Australia.
Contact
Water Polo Enquiries
Water Polo Queensland
Jordan Sheterline
Phone: +61 401 394 234
Email: waterpolo@mastergames.com.au
Website: www.waterpoloqld.com.au
Facebook: www.facebook.com/wpqld
Event Enquiries
Pan Pacific Masters Games
Email: info@mastersgames.com.au
Phone: +61 7 5668 9888
Enter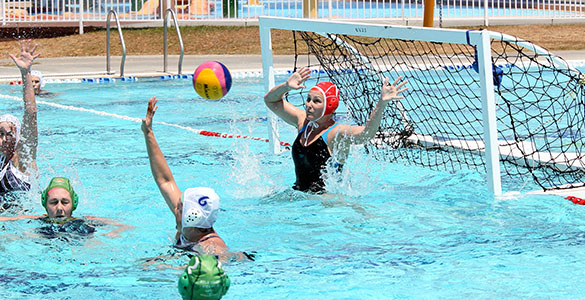 Secure your spot at Asia-Pacific's biggest and best annual masters games!