PLAY IT, LIVE IT, LOVE IT!

Dates & Times
Thursday 12 & Friday 13 November 2020: 2pm – 9pm
Saturday 14 November 2020: 10am – 5pm (finals)
Age Requirements
Age is determined as at Thursday 31 December, 2020
Minimum age for competition is 40 years (women) and 50 years (men)
Divisions
Women: 40+, 50+
Men: 50+ (Social), 50+ (Competitive), 60+, 70+
Fees
Sport Fee: 
Games Fee:
Competitor:
Early bird $125 (until 11:59pm AEST 2 September, 2020)
Standard $145 (from 3 September, 2020)
Non-Playing Official: $90
Payment processing fee: 1.4% (incl GST)
Account2Account (select Australian banks – no fee)
Entries Close
Team entries close: Friday 9 October 2020 (11:59pm AEST) or if the team capacity is reached
Individual entries into existing teams close: Wednesday 11 November 2020 (11:59pm AEST)
Venue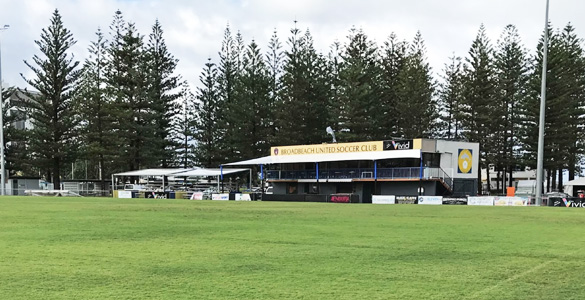 Nikiforides Family Park

Location
Nikiforides Family Park,
27 Broadbeach Blvd, Broadbeach QLD 4218
Additional Information
The walking football team planning guide will assist team managers collate the necessary information and fees to register their team.
If you are interested in playing walking football but do not have a team please use the individual player draft information to register and the sport convenor will place you in a team.
What is Walking Football? It is low-impact, team-based exercise, utilising the defined 'Walking Football Rules and Formats,' specifically non-contact with the players and always having one foot on the ground.
Matches will be played with a modified format (6v6) on a smaller pitch with shortened game times.
Walking Football aims to promote positive physical & mental health benefits, social connectedness and the benefits of ongoing physical activity.
For more information and to view the rules head to – https://footballqueensland.com.au/walking-football/
Age groups may be amalgamated for round robin competition depending upon the number of team entries in each age group. However, medals will be awarded based on age category.
In addition to the team players, a maximum of three "Non-Playing Officials" (e.g. coach, manager) per team will be accepted.
The competition is being presented by Football Queensland
Contact
Walking Football Enquiries
Alan Templeton or Nick Shirlaw
Football Queensland
Email: walkingfootball@mastergames.com.au
Phone: 07 3208 2677
Web: www.footballqueensland.com.au/walking-football

Event Enquiries
Pan Pacific Masters Games
Email: info@mastersgames.com.au
Phone: 07 5668 9888
Enter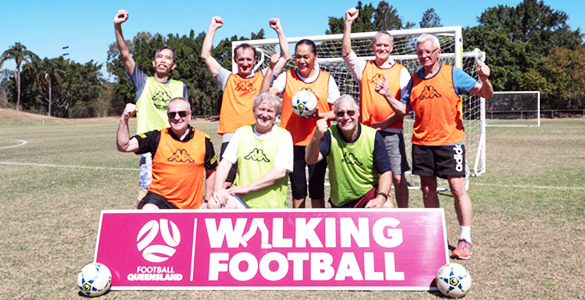 Secure your spot at the world's biggest and best biennial masters games!
Travel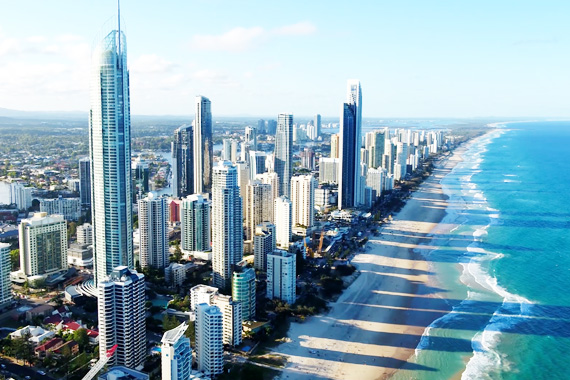 View our travel page for details on accommodation, flights, transfers, vehicle hire and day tours.
Transport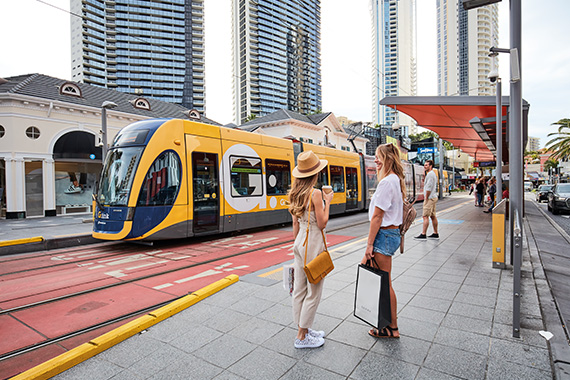 Organise your travel when you're on the Gold Coast via G:link, bus, train or taxi and view transport options.
Games Village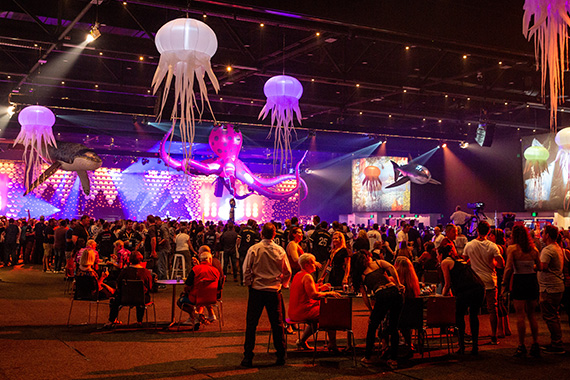 The Games Village provides participants an exclusive venue to meet, socialise and enjoy the camaraderie for which the event is renowned.