PLAY IT, LIVE IT, LOVE IT!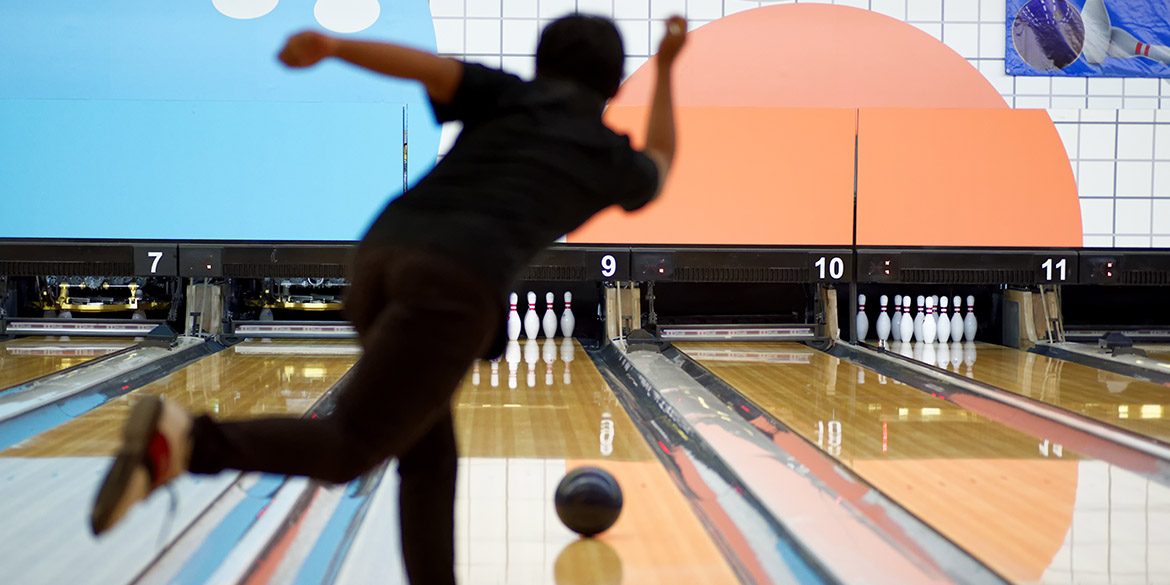 Dates & Times

Saturday 5 – Sunday 13 November 2022
Saturday 5 November: 1:30pm – 10:30pm
Sunday 6 November: 9:00am – 8:00pm
Monday 7 November: 9:00am – 6:00pm
(Opening Ceremony King and Queen chosen 1pm – 2pm)
Tuesday 8 November: 9:00am – 4:00pm (HOF Dinner 7pm)
Wednesday 9 November: 9:00am – 4:00pm
Thursday 10 November: 9:00am – 4:00pm
Friday 11 November:  9:00am –6:00 pm
Saturday 12 November: 1:30pm – 10:30pm
Sunday 13 November: Masters Finals 9:00 am –4:00 pm
Sunday 13 November: Medal presentation 4.30 pm – 6.00 pm (subject to change)
Age Requirements
Age is determined as at Friday 4 November 2022
Minimum age for competition is 35 years
Age Divisions
Singles – 35-44, 45-54, 55-64, 65-74, 75+, PWD
Doubles – Ladies', Men's & Mixed: 35+, 45+, 55+, 65+, 75+, PWD
Trios – Ladies', Men's & Mixed: 35+, 45+, 55+, 65+, 75+, PWD
Masters of Masters Events – Ladies' and Men's: 35-44, 45-54, 55-64, 65-74, 75+, PWD
Event Schedule

To view the event schedule see Squad Timetable
Fees
Sport Fee
$120 per person for Tenpin Bowling Australia members (or International affiliates) – includes a singles, doubles and trio event.
$155 per person for non-members
Games Fee: 
Competitor:
Early bird $125 (until 11:59pm AEST 31 August 2022)
Standard $145 (from 1 September 2022)
Payment processing fee: 1.4% (incl GST)
Account2Account (select Australian banks – no fee)
Each competitor is required to pay the Games Fee once and then the Sport Fee for each sport in which they register.
Entries Close
Friday 4 November 2022 (11:59pm AEST)
Venue
Go Bowling Ashmore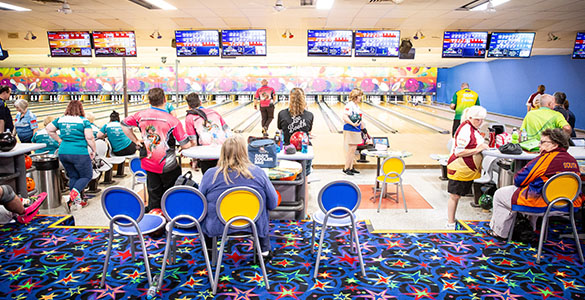 Go Bowling Ashmore features 20 lanes, automatic scoring, a café, licensed bar.
Location
Go Bowling Ashmore
37 Currumburra Rd, Ashmore, QLD, 4214
Additional Information
If you require a partner please indicate on the entry form and every effort will be made to cater for your request.
Special Needs Category (PWD must supply Disability Concession Card upon check-in at the competition venue) is an extra category.
In doubles and trios' events, the age group is determined by the youngest bowler.
Doubles and trios can be ladies', men's or mixed.
Multiple entries in doubles and trios must bowl with at least one different partner.
Additional Events: $30 per person per squad. Please note: You will be required to pay for additional events on the day of competition.
All 'Masters' qualifying will be determined by the top 10 in 'All Events' men's and ladies' divisions in each category. Cost to bowl the Masters final event in all age groups will be $60 (6 games). These fees are payable on the day at check-in to the Tenpin organisers.
If there is a tie for 10th place to qualify for the final, the last singles game bowled should determine that position, if a further tie an extra tenth frame will be bowled.
Top 3 places will receive gold, silver and bronze medals.
If a tie occurs for any of the top 3 places, an extra medal will be awarded for joint place getters. E.g. If there is a tie for Gold, 2 Gold medals will be awarded and no silver will be awarded and bronze will be awarded as usual
The tournament is accredited through Tenpin Bowling Australia (TBA) Ltd.
All bowlers are required to play by the rules as per the TBA Rule Book TBA-Rule-Book-V12.8-.pdf (tenpin.org.au)
Hall of Fame presentation dinner will be held on Tuesday 8th November 2022, 7 pm at Galaxy Seafood and Mediterranean Restaurant, Southport. Cost to attend will be $50.00 per person for a three course dinner. (drinks extra). Menu will be on display at Tournament Room. For enquiries regarding the dinner please contact Robert Poulain either by email robert.poulain1@optusnet.com.au or by calling +61 412 648 023.
Contact
Tenpin Bowling Enquiries
Tenpin Bowling Association of Queensland
Email: tenpinbowling@mastersgames.com.au
Phone: +617 3876 5400
Web: tbaq.org.au
Event Enquiries
Pan Pacific Masters Games
Email: info@mastersgames.com.au
Phone: +617 5668 9888
Enter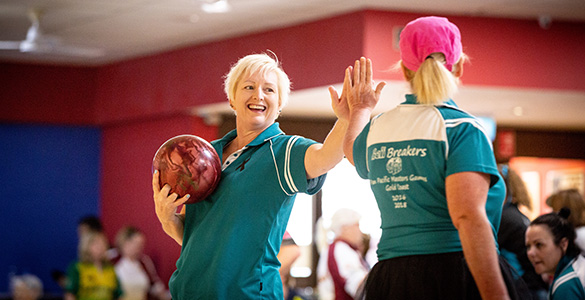 Secure your sport at Asia-Pacific's biggest and best annual masters games!