Team entries have now reached capacity for the 2018 Pan Pacific Masters Games! To join an existing team or enter your team on the waiting list scroll to the bottom of the page.
softball competition now includes friday 2 november - see updated dates & times and revised softball team planning guide below
Dates & Times
Friday 2 November 2018: 7am – 5:30pm
Saturday 3 November 2018: 7am – 5:30pm
Sunday 4 November 2018: 7am – 1pm
Monday 5 – Saturday 10 November 2018: 7am – 5:30pm daily
Age Requirements
Age is determined as at 31 December 2018
Minimum age is 35 years
Divisions
Division 1 – 35+ (Men & Women) – A-Grade, B-Grade, C-Grade, D-Grade and E-Grade
Division 2 – 45+ (Men & Women) – A-Grade, B-Grade and C-Grade 
Fees
Sport Fee: $110 per player (you may only play in one team)
Games Fee: 
Competitor: $140
Non-Playing Official: $85
Credit card fee: 1.21% (incl GST)
Account2Account (select Australian banks – no fee)
Entries Close
Team entries close: Monday 3 September (5pm AEST) or when maximum capacity is reached
Individual entries into existing teams close: Friday 5 October 2018 (5pm AEST)
Venues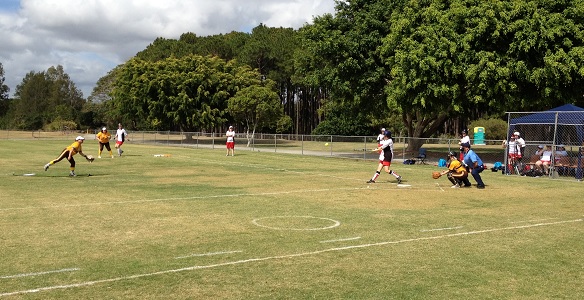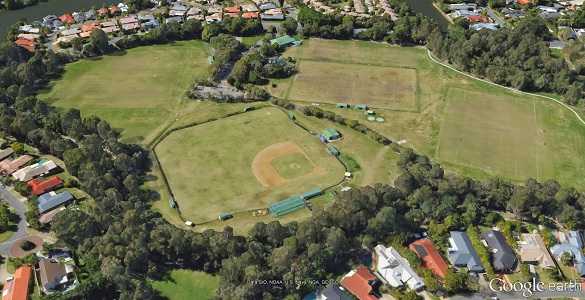 Pizzey Park Sporting Complex
Pizzey Park Sporting Complex is one of the most popular open-air sport and recreation precincts on the Gold Coast. The 60-hectare site is located in the beach town of Miami and has been the home of the Gold Coast Softball Association since 1981.
Robina Common
Robina Common is a family-oriented parkland featuring premium softball fields, playgrounds, basketball courts and an abundance of shade for friends and family.
Location
Pizzey Park Sporting Complex
Sports Lane, Miami
Additional Softball Information
The softball team planning guide will assist team managers collate the necessary information and fees to register the minimum requirement of 6 players.
It is COMPULSORY for each team to provide an accredited umpire to compete in the competition. Teams that fail to register an umpire will incur a fee outlined in PPMG by-laws.
To guarantee your teams nomination and inclusion in the capped team numbers, each team is required to register and make full payment for a minimum of 6 players. Only teams who meet this requirement will be confirmed as participating in the event.
Each team will need to have 10 players registered by Thursday 30 October 2018 in order to be included in the competition draw.
Players may only play for one team.
Pitcher's for your team must be nominated prior to  Monday 3 September, 2018 upon registering or by contacting the softball Sport Convenor (details below).
Additional 'Non-Playing Officials' (e.g. manager, coach, scorer) who wish to be included in the official team list and be eligible for a medal must register as a Non-Playing Official.
Grades may be amalgamated at the softball organiser's discretion depending on the number of entries received in each grade.
Due to safety concerns, under no circumstances may glass be brought into Pizzey Park or Robina Common at any time. If you are found with glass or bottles penalties will apply, no exceptions.
While not compulsory, shirt numbers are preferred. Number can appear on either the sleeve or the back of playing shirts.
Close of entry date will be strictly adhered to due to limitation of team numbers.
Rules & Judiciary Procedures
Competition Rules: Softball Australia Official Playing Rules
Local By-Laws: PPMG by-laws
Past Results
View the 2016 softball results
View the 2014 softball results
View the 2012 softball results
Contact
Softball Enquiries
Seeta Bull
Gold Coast Softball Association
Phone: 0478 170 833
Email: panpacsoftball@gmail.com
Web: goldcoast.softball.org.au
Event Enquiries
Pan Pacific Masters Games
Email: info@mastersgames.com.au
Phone: 07 5668 9888
Enter
Secure your spot at the world's biggest and best biennial masters games!
The softball team entries have now reached capacity for 2018
Click here to join the softball team waiting list
Individuals entering into existing teams, click below
Travel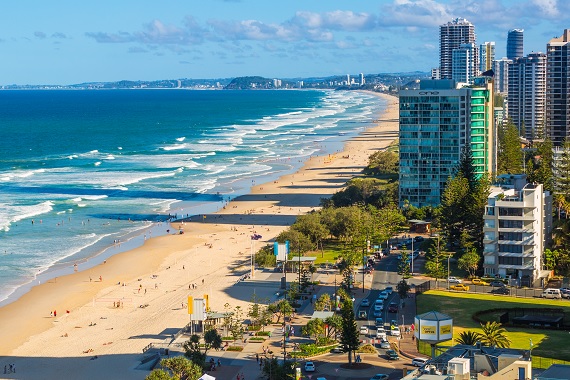 View our travel page for details on accommodation, flights, transfers, vehicle hire and day tours.
Transport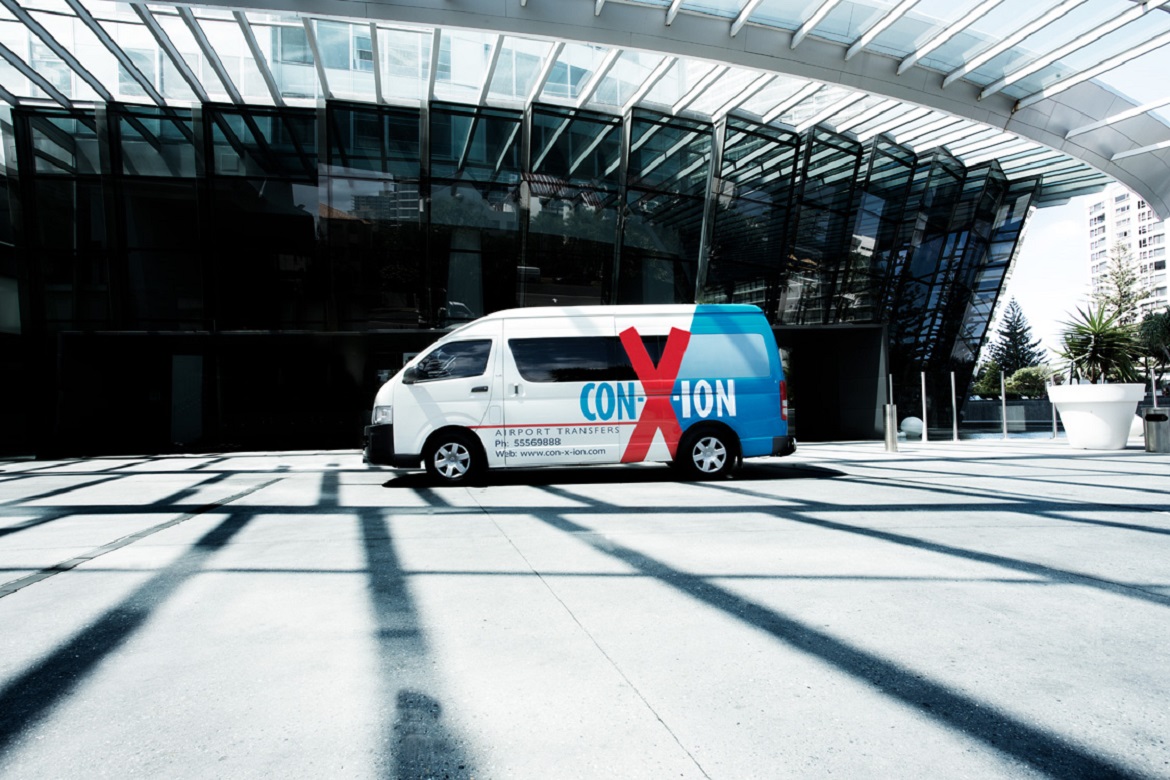 Organise transport to your sports and the Games Village with our official transport company Con-X-ion or view the public transport options.
Games Village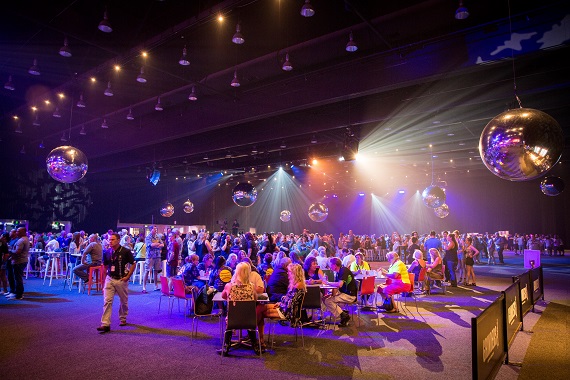 The Games Village provides participants an exclusive venue to meet, socialise and enjoy the camaraderie for which the event is renowned.