PLAY IT, LIVE IT, LOVE IT!

Dates & Times
Wednesday 9 – Friday 11 November 2022: 3:00pm – 9:00pm daily
Saturday 12 November 2022: 12:00pm – 4:00pm (Finals)
Age Requirements
Age is determined as at 31 December 2022 by the youngest player in the team
Minimum age for competition is 35 years
Event Divisions
Fees
Sport Fee: $90 per player, per team
Games Fee:
Competitor:
Early bird $125 (until 11:59pm AEST 31 August 2022)
Standard $145 (from 1 September 2022)
Non-Playing Official: $90
Payment processing fee: 1.4% (incl GST)
Account2Account (select Australian banks – no fee)
Each competitor is required to pay the Games Fee once and then the Sport Fee for each sport in which they register.
Entries Close
Team entries close: Thursday 13 October 2022 (11:59pm AEST)
Individual entries into existing teams close: Wednesday 9 November 2022 (11:59pm AEST)
Venue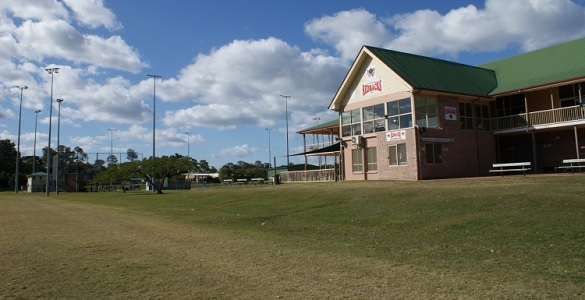 Firth Park Sports Complex
With five hectares of groomed and lush sporting fields, a thriving clubhouse, a playground and skate park, the Firth Park Sports Complex has ample parking and is a fantastic location for rugby league players and their families.
BYO Alcohol and BBQ will not be permitted at this event.
Location
Firth Park Sporting Complex
Springbrook Road & Somerset Drive, Mudgeeraba QLD 4213
Additional Information
Each team is required to have a team manager who will register your team via the team manager portal prior to any player registrations.
Team managers must register a minimum of 5 players via the team manager portal to successfully confirm the teams place in the competition. Once this minimum is met, your team will appear on the team list within the chosen division and remaining players will be able to register individually.
For a list of the details that Team Managers require from each player for registration please download the player registration details document.
If you would like to play but do not have a team, please use our Sports Bulletin Board to advertise your availability or search for a team looking for players.
Alternatively if your team is short players please use the Sports Bulletin Board to advertise for players or look for available individuals.
The competition format will be 13-a-side.
35+ Competitive will be conducted under International Rugby League rules with slight modifications to make it safer for master's participants.
35+ Social division will be conducted under International Masters Rugby League rules. Players 45-49 can wear red shorts and players 50+ can wear yellow shorts with different rules applying to these players.
Team Managers and Team Captains MUST attend a COMPULSORY competition briefing on Wednesday 9 November 2022 at 1pm. A team may be prohibited from taking the field until a team official and player has been briefed by competition management.
Teams MUST register a minimum of 25 players (to allow for injuries and still have a full team with reserves). There is no limit to the number of players that can be registered in a team.
However, a maximum of 20 players can be listed on the team sheet for each game.
Players will need to play a minimum number of pool games to qualify for the finals.
ALL players MUST attend the Check in Centre to collect PPMG accreditation pass prior to playing in the competition. All players must produce photo ID along with PPMG accreditation pass when registering themselves before each game.
Contact
Rugby League Enquiries
Mudgeeraba Redbacks JRLFC
Email: rugbyleague@mastersgames.com.au
Web: www.redbacksjrl.com.au
Facebook: PPMG22 Rugby League Updates & Information
Event Enquiries
Pan Pacific Masters Games
Email: info@mastersgames.com.au
Phone: +61 7 5668 9888
Enter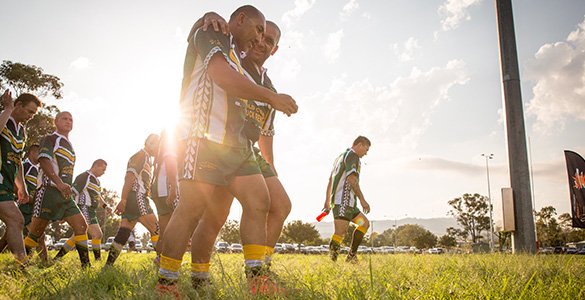 Secure your spot at Asia-Pacific's biggest and best annual masters games!