2018 PAN PACIFIC MASTERS GAMES ENTRIES ARE NOW OPEN! PLAY IT, LIVE IT, LOVE IT!
Dates & Times
Saturday 10 November: 10:30am – 4:30pm
Sunday 11 November: 9am – 1pm
Age Requirements
Age is determined as at 31 December 2018
Minimum age for competition is 19 years
Age Divisions
Individual events: 19-24, 25-29, 30-34,35–39, 40-49, 50-59, 60-69 and 70+
Synchronised events: 19-34 and 35+
Events
Individual
1 metre springboard
3 metre springboard
Platform (5m, 7.5m and 10m)
Novice level, mixed springboards allowed*
*Only entrants who have not competed at a State or National age event within the last two years are eligible to compete
Synchronised
Any board, any diver combination (age specific)
Fees
Sport Fee
$25 competition fee
$45 per Individual event (Springboard and Platform)
$25 per Individual event (Novice)
$15 per person for Synchronised events
Games Fee: Competitor: Early bird – $120 | Standard – $140
Credit card fee: 1.21% (incl GST)
Account2Account (select Australian banks – no fee)
Entries Close
Monday 22 October (5pm AEST)
Venue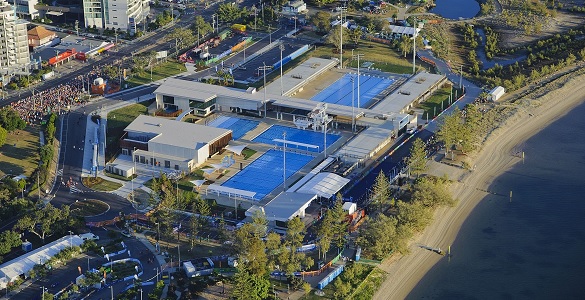 Gold Coast Aquatic Centre
Diving participants will delight in the outstanding facilities at the upgraded Gold Coast Aquatic Centre. Featuring six pools including a 50 metre 10-lane competition pool and an impressive dry land dive training facility, competitors will take advantage of the top-level resources to be used at the Gold Coast 2018 Commonwealth Games.
Location
Additional Diving Information
Optional training times available on request between 4:30pm – 6pm Wednesday 7 – Friday 9 November for those competitors requiring additional training.
If you plan on attending the training sessions you are required to be coached by either your coach or the Sport Convenor. Should you require the Sport Convenor, there will be a fee payable on the day. Coaching accreditation must be supplied prior to the competition.
For the Individual events the rules and dive requirements will be the same as the Australian Masters age rules and FINA Guidelines regarding list requirements and amount of dives.
In the platform event, dives can be from any of the platform heights as long as the diver adheres to the FINA age restrictions.
Synchronised events will be run as mixed board and any diver combination (age specific) comprising of the age appropriate dive list requirements, using dives from 1m, 3m & platform (adhering to FINA age restrictions). The 19-34 age group must include two (2) dives at 2.0 (from different groups) plus any three (3) dives and the 35+ group must include two (2) dives at 2.0 (from different groups) plus any two (2) dives. NO dive of same number shall be repeated at any time of the synchronised competition.
For the Novice event, two dives will be chosen from this compulsory list: 10 – forward entry standing (fall in); 20 – back entry; 100 – forward jump (with or without hurdle); 200 – back jump; 7101 (forward dive) a, b or c; or 7401 (inward dive) a, b or c.  The third dive can also be from this list or a dive to higher degree is allowed, no repeat of a dive number is allowed, divers can use 1 or 3mtr springboard.
All events will be held as a final.
During this event we will be using Diverecorder. Dive sheets will be required 24 hours prior to the start time each day (i.e. sheets for Saturday by 9am Friday and sheets for Sunday by 9am Saturday etc.) Lodgement times for dive sheets will be enforced.  EARLY LODGMENT OF DIVE SHEETS IS ALWAYS APPRECIATED.
If you are interested in participating in the synchronised event and do not have a partner please contact the Sport Convenor.
Divers are required to be a current member of their state association. Divers who are international or are not current members will be required to register with Diving Queensland for insurance purposes. For more information please contact the Sport Convenor.
The Diving competition is presented by Paradise Diving Club in conjunction with Diving Australia.
Past Results
View the 2016 Diving Results
View the 2014 Diving Results
Contact
Diving Enquiries
Kevin Hall
Paradise Diving Club
Email: kevvyhall1@gmail.com
Phone: +61 415787207
Web: paradisedivingclub.com
Event Enquiries
Pan Pacific Masters Games
Email: info@mastersgames.com.au
Phone: 07 5668 9888
Enter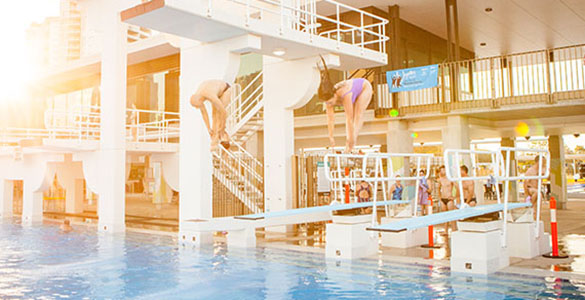 Secure your spot at the world's biggest and best biennial masters games!
Travel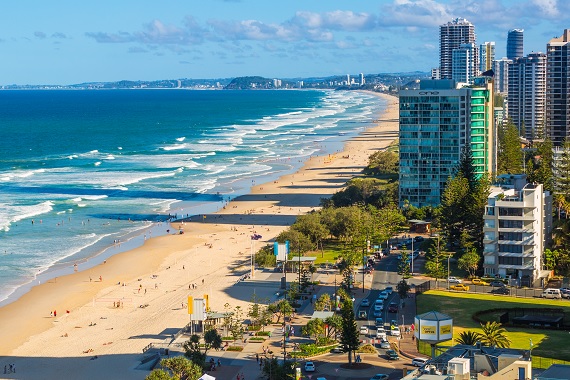 Contact All Sports Travel, our preferred travel provider, for a competitive quote on accommodation, flights, transfers, vehicle hire and day tours.
Transport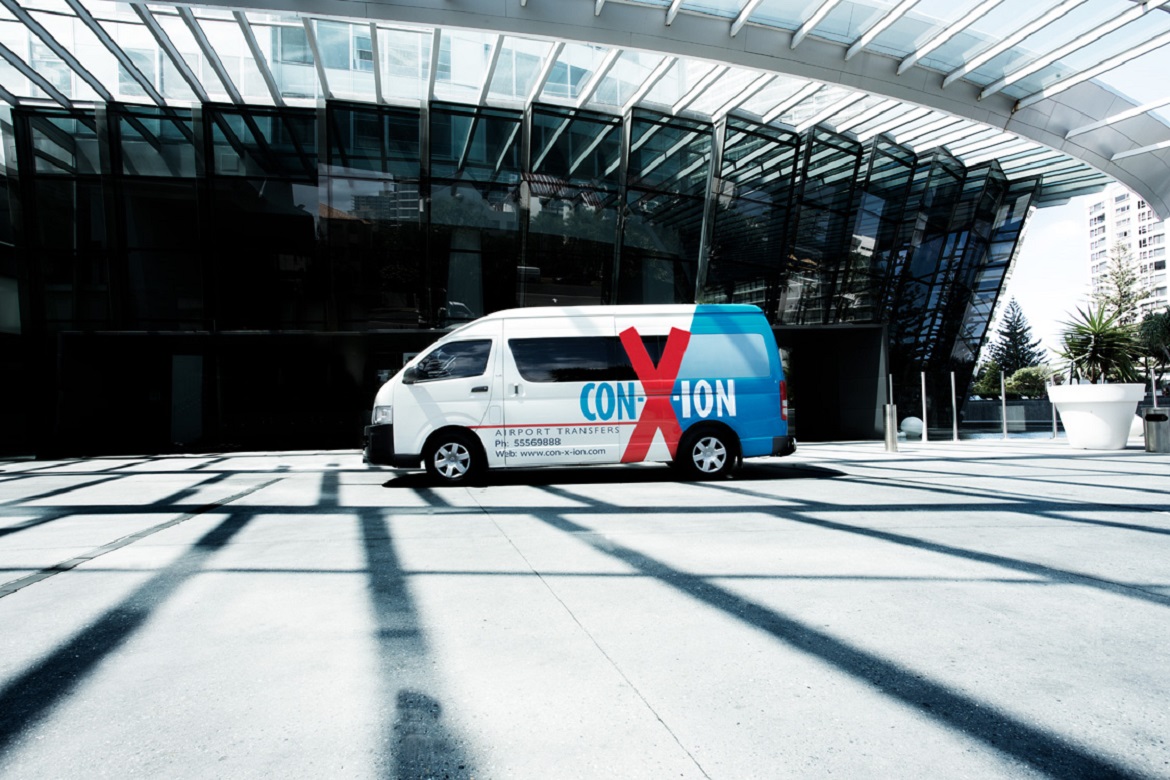 Book your transport to your sports and the Games Village with our official transport company Con-X-ion or view the public transport options.
Games Village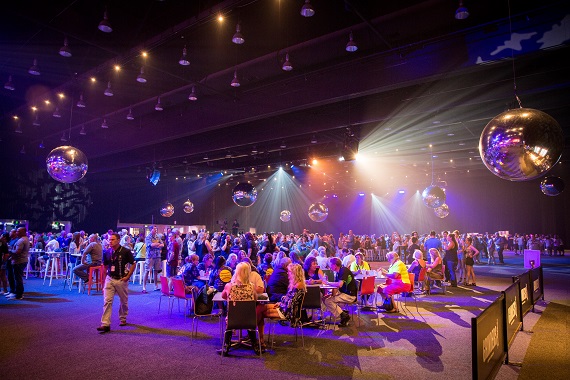 The Games Village provides participants an exclusive venue to meet, socialise and enjoy the camaraderie for which the event is renowned.