PLAY IT, LIVE IT, LOVE IT!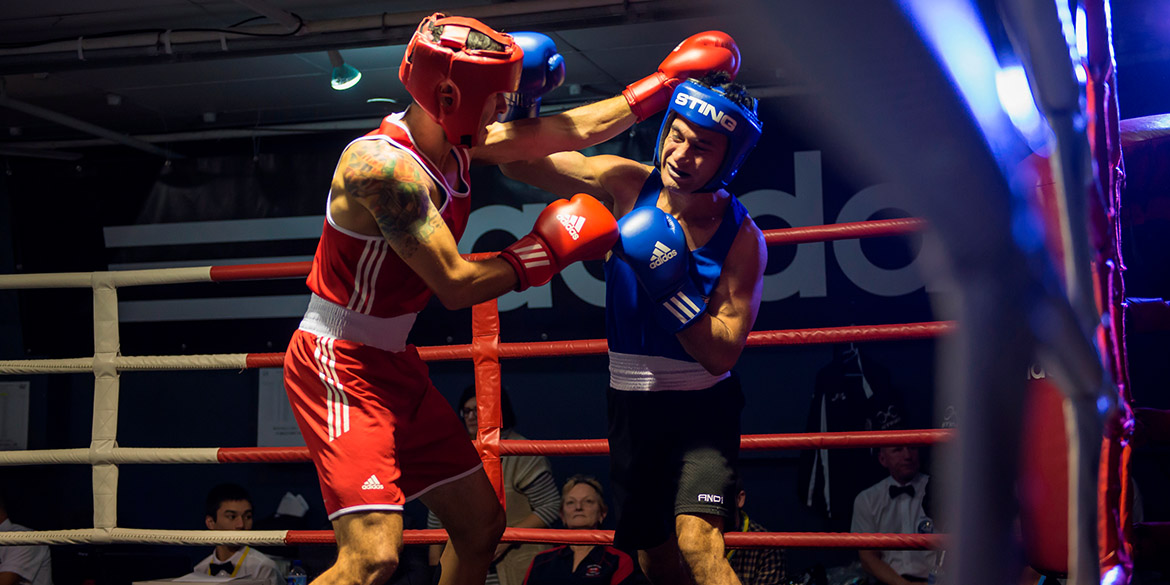 Dates
Wednesday 9 November – Saturday 12 November 2022
Tournament Briefing and Weigh-In
Wednesday 9 November: Tournament briefing (for athletes and coaches): 6:00pm
This briefing session by the Tournament Director covers tournament structure, allocation of coaches and question & answer. This briefing is not compulsory.

Thursday 10 November: 7:00am – 10:00am (compulsory for all competitors)
Friday 11 November: 7:00am – 9:00am (only required if fighting on Friday)
Saturday 12 November: 7:00am – 9:00am (only required if fighting on Saturday)
Event Schedule
Thursday 10 November
Session One: 1:00pm – 5:00pm
Session Two: 6:00pm – 10:00pm
Friday 11 November
Session Three: 1:00pm – 5:00pm
Session Four: 6:00pm – 10:00pm
Saturday 12 November
Session Five: 12:00pm – 6:00pm
Doors open for spectators 30 minutes before the session start time
Age Requirements
Age is determined as at Thursday 10 November 2022
Minimum age for competition is 30 years
Age Divisions
30-40, 41-45, 46-50, 51-55, 56-60, 61+
Event Divisions
Men and Women:

Novice Division (0-3 fights)
Intermediate Division (4-10 fights)
Open Division (11+ fights)

Weight Divisions:

Under 49kg
49.1kg – 55kg
55.1kg – 60kg
60.1kg – 65kg
65.1kg – 70kg
70.1kg – 75kg
75.1kg – 81kg
81.1kg – 86kg
86.1kg – 91kg
91.1kg – 101kg
101.1+kg
Venue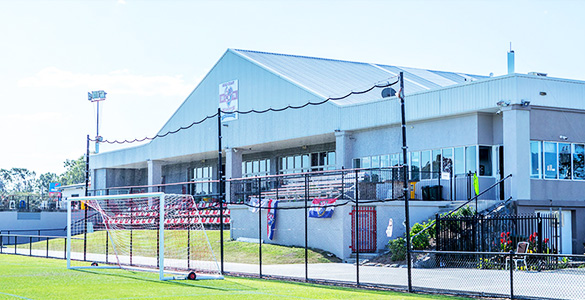 Gold Coast Croatia Sports Centre, 181 Nerang Broadbeach Rd, Carrara QLD, 4211
Location
Gold Coast Croatia Sports Centre, 181 Nerang Broadbeach Rd, Carrara QLD 4211
Fees
Sport Fee: $80 per person (please note, this does not cover Masters Boxing Australia Boxing licence registration unless carried over from 2021 event payment)
Games Fee: 
Competitor:
Early bird $125 (until 11:59pm AEST 31 August 2022)
Standard $145 (from 1 September, 2022)
Payment processing fee: 1.4% (incl GST)
Account2Account (select Australian banks – no fee)
Entries Close
Saturday 5 November 2022 (11:59pm AEST)
Additional Information
All Boxers must be registered with Masters Boxing Australia. Please note all rollover entrants received this as part of the 2021 registration.
PPMG division winners will be awarded the PPMG Boxing Title.
Boxers between 30-40 years compete as Elite boxers.
Boxers aged 41 and above compete as Masters boxers.
All Boxers will wear 16oz gloves.
Gloves and headgear will be provided.
You will need a medical clearance, serology results must be current within 1 month, red and blue singlet, cup protector male & female and mouthguard.
Tournament Draw; Following the compulsory first weigh-in / medical, a tournament draw will be posted by 11am on Thursday 10 November allowing for 1 pm start.
A doctor will be available at each weigh-in 7-8 am daily of each competition day.
All Former Professional Boxers who wish to compete at PPMG can compete on presentation of a signed Statutory Declaration stating they will not be returning to pro boxing.
Former Professional Boxers cannot compete at the PPMG if they have fought professionally within the last 9 months.
The competition is presented and sanctioned by Masters Boxing Australia Inc
Spectator Ticket Information
Price TBC
Seating Ringside and GA Seating and standing room available
Registered masters boxers will receive free admission to all boxing sessions (your accreditation will allow access)
Your nominated coach will receive free admission for your fight sessions only (a ticket and lanyard will be distributed after the compulsory weigh-in)
Contact
Boxing Enquiries
Jack Boote
Event Director
Email: boxing@mastersgames.com.au
Facebook: Masters Boxing Australia Inc
Phone: +61 404 134 530
Event Enquiries
Pan Pacific Masters Games
Email: info@mastersgames.com.au
Phone: +61 7 5668 9888
Enter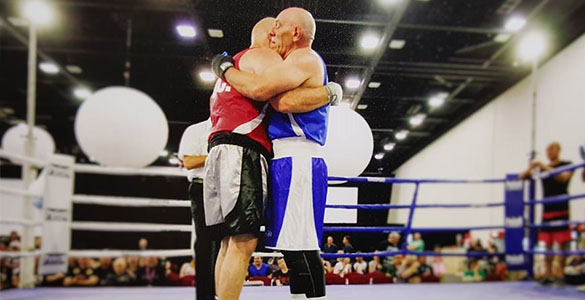 Secure your spot at Asia-Pacific's biggest and best annual masters games!