PLAY IT, LIVE IT, LOVE IT!
Results
Dates & Times
Monday 5 November – Saturday 10 November 2018: 8am – 5pm daily
Age Requirements
Age is determined as at 31 December 2018 by the youngest player in the team
Minimum age for competition is 30 years
Age Divisions
Pairs: 30+, 35+, 40+, 45+, 50+, 55+, 60+
Fours: 30+, 40+, 50+, 60+
Events
Men's and Women's Pairs: Monday 5 & Tuesday 6 November 2018
Mixed Pairs: Wednesday 7 & Thursday 8 November 2018
Men's and Women's Fours: Friday 9 November 2018
Mixed Fours: Saturday 10 November 2018
Fees
Sport Fee
Pairs $40 per person per team
Fours $35 per person per team
Games Fee: Competitor: $140
Credit card fee: 1.21% (incl GST)
Account2Account (select Australian banks – no fee)
Venue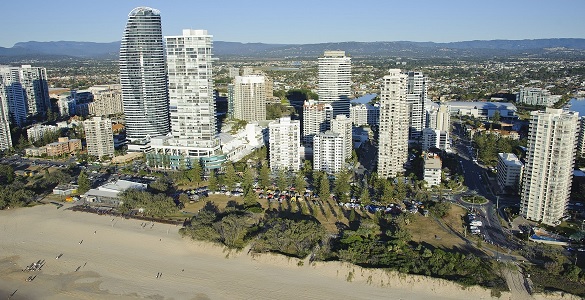 Kurrawa Beach
Kurrawa Beach lies in the heart of Broadbeach and is loved by surfing enthusiasts from Australia and around the world.
Beach volleyballers can look forward to feeling the golden sand between their toes and enjoy the support from locals and visitors using the surrounding boardwalk.
Location
Additional Beach Volleyball Information
The beach volleyball team planning guide will assist team managers collate the necessary information and fees to register your team for the competition.
Depending on entries received some events may be rescheduled to appear on days other than listed.
Some divisions may be amalgamated where required however medals will be awarded based on each separate division.
Participants may only compete in one (1) gender specific team (i.e. men's or women's) and one (1) mixed team per pairs and fours event. (e.g Men's 40+ Pairs, Mixed 40+ Pairs, Men's Fours 40+, Mixed Fours 40+)
Teams must be available to play at all times during the scheduled competition times.
A maximum of three players can be registered in a pairs team and six in a fours team.
Teams must have a minimum of two players in a pairs team and four in a fours team. Teams that do not meet the minimum requirement by 5pm Monday 22 October will not be included in the competition draw.
Preliminary draws will be listed on the Games website from 2 November 2018.
All games will be duty refereed. A referee roster will be available once the draw is published.
Duty games will be shared evenly.
The Beach Volleyball competition is presented by Sandstorm Sports.
Rules & Judiciary Procedures
Past Results
View the 2016 Beach Volleyball Results
View the 2014 Beach Volleyball Results
Contact
Beach Volleyball Enquiries
Sandstorm Sports Events
Email: info@sandstorm.com.au
Phone: +61 420 643 911
Web: www.sandstorm.com.au
Event Enquiries
Pan Pacific Masters Games
Email: info@mastersgames.com.au
Phone: 07 5668 9888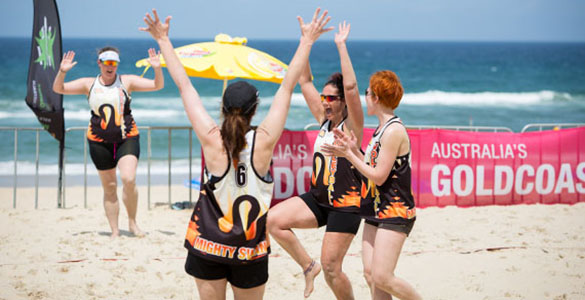 Travel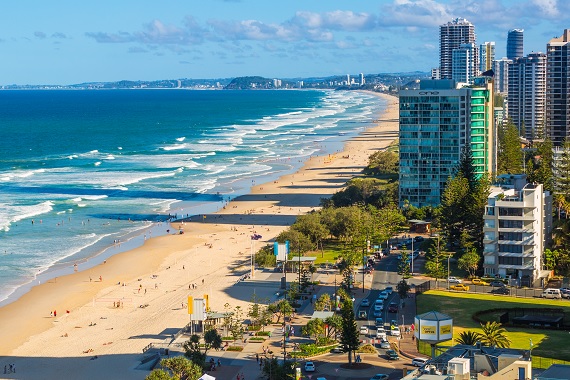 View our travel page for details on accommodation, flights, transfers, vehicle hire and day tours.
Transport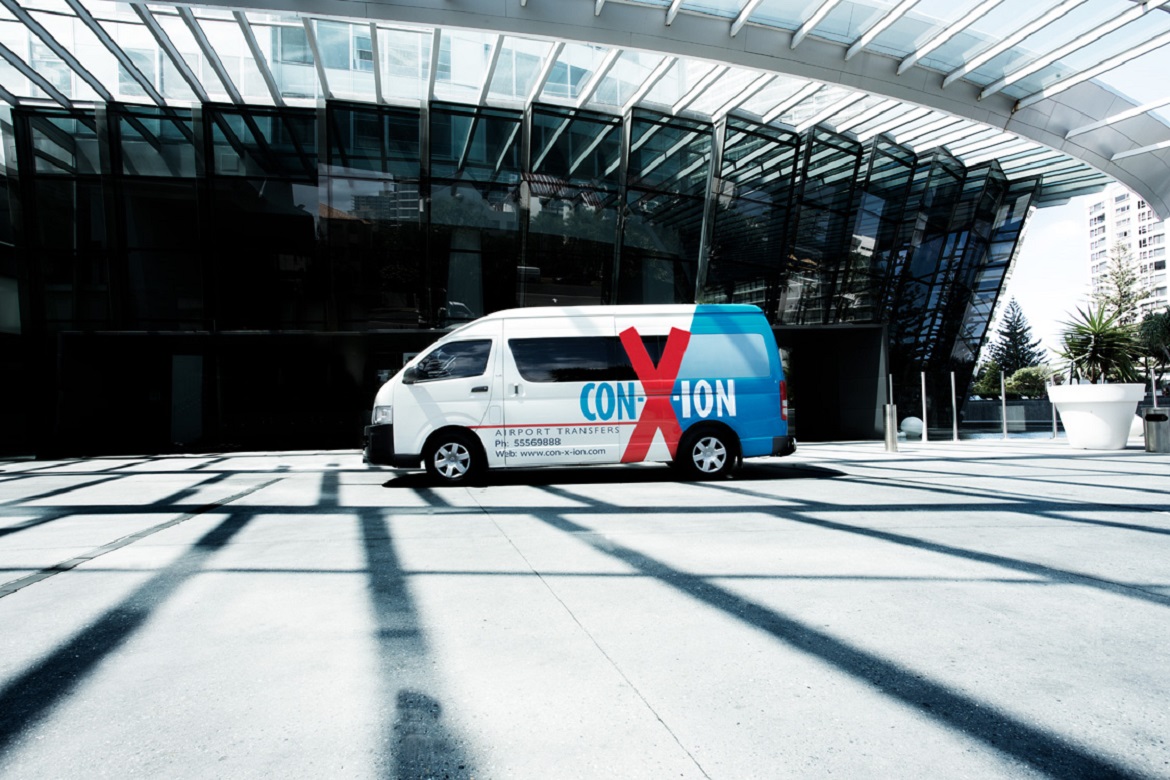 Organise transport to your sports and the Games Village with our official transport company Con-X-ion or view the public transport options.
Games Village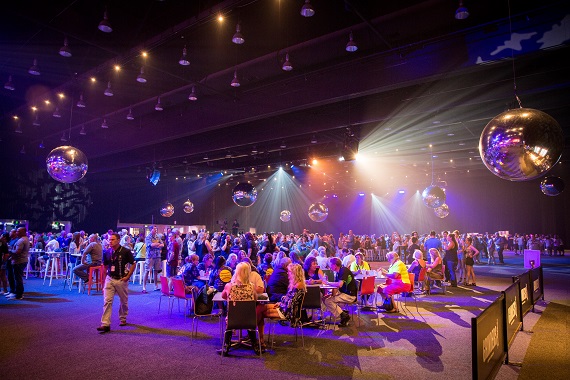 The Games Village provides participants an exclusive venue to meet, socialise and enjoy the camaraderie for which the event is renowned.