PLAY IT, LIVE IT, LOVE IT!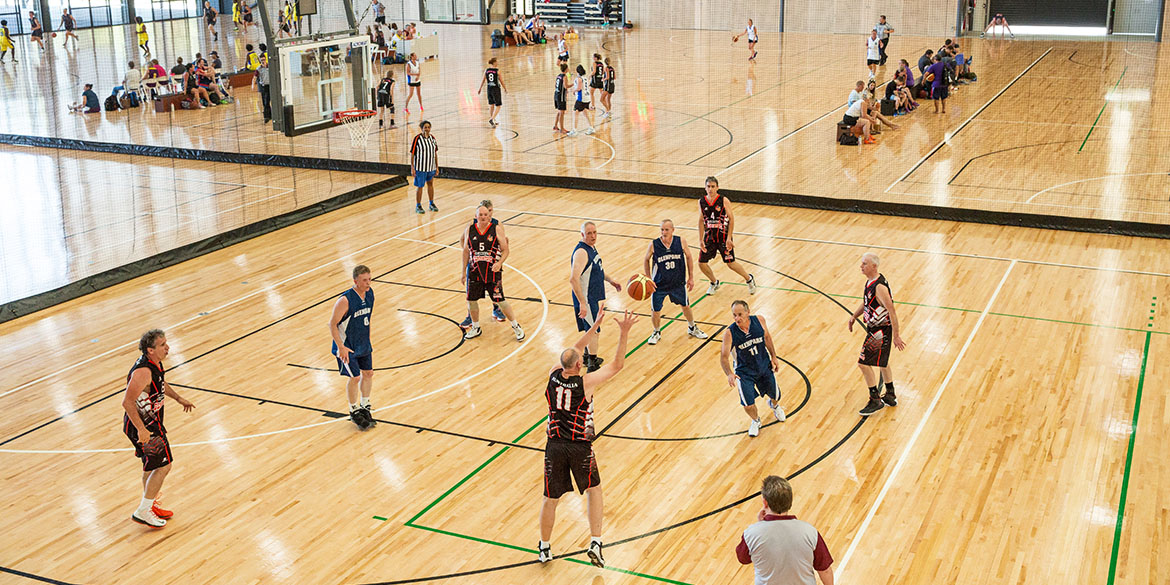 Dates & Times
Sunday 6 – Saturday 12 November 2022: 8:00am – 6:00pm daily
Age Requirements
Age is determined as at 31 December 2022 by the youngest player in the team.
Minimum age for competition is 30 years
Age Divisions
Men: 30+, 35+ (Div 1 & 2), 40+(Div 1 & 2), 45+(Div 1 & 2), 50+(Div 1 & 2), 55+, 60+, 65+, 70+
Men: 75+ (4v4 half court)
Women: 30+, 35+(Div 1 & 2), 40+(Div 1 & 2), 45+(Div 1 & 2), 50+(Div 1 & 2), 55+, 60+, 65+
Wheelchair: Mixed 30+
Fees
Sport Fee: 
$90 per player, per team (first team) and $35 per player, per team (second team & each team after that)
Games Fee:
Competitor:
Early bird $125 (until 11:59pm AEST 31 August 2022)
Standard $145 (from 1 September 2022)
Non-Playing Official: $90
Payment processing fee: 1.4% (incl GST)
Account2Account (select Australian banks – no fee)
Each competitor is required to pay the Games Fee once and then the Sport Fee for each sport in which they register.
Entries Close
Team Entries: Friday 16 September 2022 (11:59pm AEST)
Individual Entries into Existing Teams: Thursday 3 November 2022 (11:59pm AEST)
Venue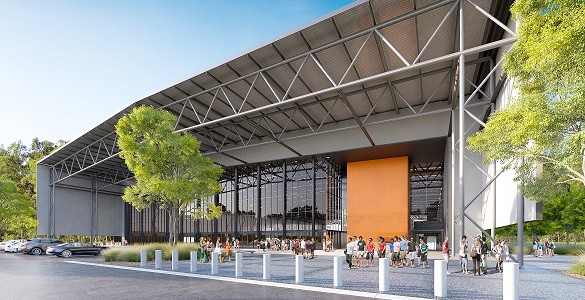 Coomera Indoor Sports Centre
Basketballers will be bouncing with excitement at the Coomera Indoor Sports Centre, a multi-sport facility which hosted the Gold Coast 2018 Commonwealth Games gymnastics competition and netball finals.
The venue has been designed to world-class competition standards with potential for elite training and competition use. Key features of the venue design include disabled access, a gymnastics arena, and eight mixed-use sports courts.
Location
Coomera Indoor Sports Centre
35 Beattie Rd, Coomera QLD 4209
Additional Information
Each team is required to have a team manager who will register your team via the team manager portal prior to any player registrations.
Team managers must register a minimum of 5 players via the team manager portal to successfully confirm the teams place in the competition. Once this minimum is met, your team will appear on the team list within the chosen division and remaining players will be able to register individually.
Please contact the Games Office if you are registering one player in two or more teams and this player is required to reach your minimum player count for each team to avoid paying the Games Fee twice.
For a list of the details that Team Managers require from each player for registration please download the player registration details document.
If you would like to play but do not have a team, please use our Sports Bulletin Board to advertise your availability or search for a team looking for players.
Alternatively if your team is short players please use the Sports Bulletin Board to advertise for players or look for available individuals.
Please note: no minimum player registration is required to secure your team in wheelchair basketball.
If you are interested in playing wheelchair basketball but do not have a team please search for Team Name "Wheelchair Mixed Draft" with pin code WX22 to enter the competition and the Sport Convenor will place you in a team.
You must pay a separate Sport Fee for each team in which you participate.
To ensure that the number of games for teams are maximised, as well as allowing Basketball Queensland to develop a fair and even draw, teams per division will be capped at 8 with a waitlist developed for teams once 8 is reached. Basketball Queensland will then ensure that teams are brought off the waitlist in pairs to ensure an even number of teams in each division (eg. 10 teams, 12 teams, 14 teams depending on demand).
The provision of a bench official for the game immediately following yours is

compulsory

.
Please note that Basketball Queensland reserve the right to determine the make-up and format of the competition, this may result in teams being moved up or down a division based off the nominations received.
Basketball Queensland reserves the right to allocate medals to each age group and division as appropriate.
Basketball Queensland will not modify or change any competition, its make up or finals/medal structure once the competition has begun.
Age groups may be amalgamated if only a limited number of entries in the age group are received.
Divisions may be amalgamated if only a limited number of entries are received in specific age groups.
The Men's 75+ competition will run as 4v4 half court competition playing 20 minute halves.
If you are interested in being a referee for the tournament contact Carolin Holl, the Referee Development Manager at Basketball Queensland via referee@basketballqld.net.au
Competition Rules & Regulations
Contact
Basketball Enquiries
Competitions Coordinator
Basketball Queensland
Email: basketball@mastersgames.com.au
Phone: +61 7 2113 4835 (9:00am to 5:00pm, Monday to Friday)
Web: queensland.basketball
Event Enquiries
Pan Pacific Masters Games
Email: info@mastersgames.com.au
Phone: +61 7 5668 9888
Enter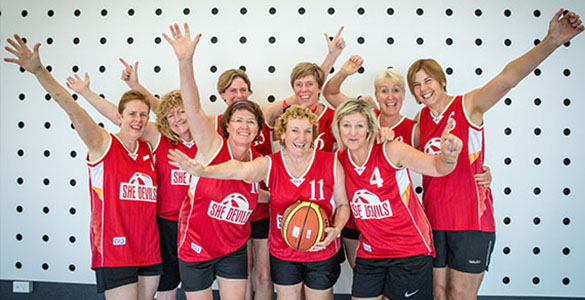 Secure your spot at Asia-Pacific's biggest and best annual masters games!