PLAY IT, LIVE IT, LOVE IT!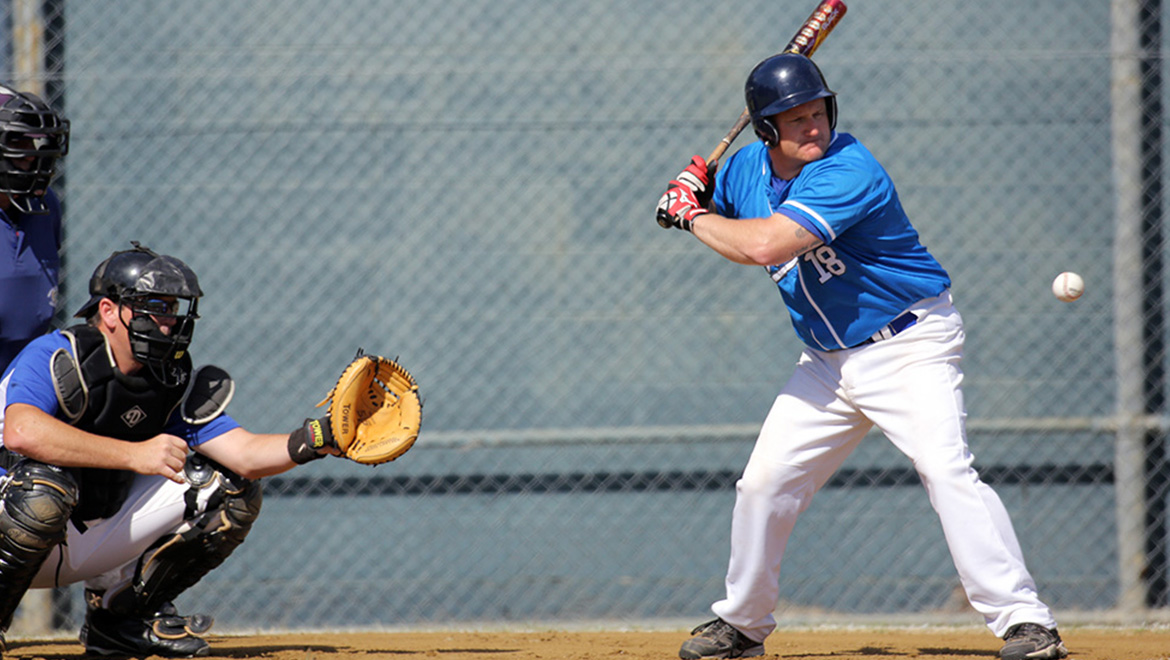 Dates & Times
Saturday 5 – Saturday 12 November 2022: 8:00am  – 5:30pm
Age Requirements
Age is determined as at Friday 4 November 2022 by the youngest player in the team
Minimum age for competition is 35 years for men and 25 years for women
Age Divisions
Men: 35+, 40+, 45+, 50+, 55+, 60+
Women: 25+
Fees
Sport Fee: $115 per player, per team
If players are not currently a registered member of Baseball Australia (BA) an additional tournament fee of $15.00 per player is payable.
Games Fee: 
Competitor:
Early bird $125 (until 11:59pm AEST 31 August 2022)
Standard $145 (from 1 September 2022)
Non-Playing Official: $90
Payment processing fee: 1.4% (incl GST)
Account2Account (select Australian banks – no fee)
Each Competitor is required to pay the Games Fee once and then the Sport Fee for each sport in which they register.
Entries Close
Team entries close: Friday 23 September 2022 (11:59pm AEST) or once the maximum capacity of 50 teams is reached
Individual entries close: Thursday 3 November 2022 (11:59pm AEST)
Venues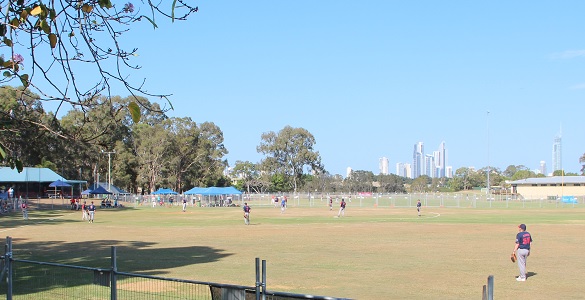 Surfers Paradise Baseball Club
The Surfers Paradise Baseball Club is located just outside pulsating Surfers Paradise and has produced some of the country's best baseball players during its 29-year-history. The club features two fully-fenced permanent diamonds, batting tunnel and machine, enclosed dugouts and a spectator viewing area for your friends and family. 2 Temporary fully fenced diamonds will be constructed for the Games.
Diamonds – 1, 2 ,3 and 4
Additional Diamonds will be sourced as the number of team entries are progressively confirmed. Potentially 2 other single diamond facilities will be available.
Location
Surfers Paradise Baseball Club
St Kevins Ave, Benowa QLD 4217
Additional Information
Each team is required to have a team manager who will register your team via the team manager portal prior to any player registrations.
Team managers must register a minimum of six (6) players via the team manager portal to successfully confirm the teams place in the competition. Once this minimum is met, your team will appear on the team list and remaining players will be able to register individually.
For a list of the details that Team Managers require from each player for registration please download the player registration details document.
If you would like to play but do not have a team, please use our Sports Bulletin Board to advertise your availability or search for a team looking for players.
Alternatively if your team is short players please use the Sports Bulletin Board to advertise for players or look for available individuals.
The Pan Pacific Masters Games is a wood bat competition. Wood and wood composite bats MUST be used in all divisions. Bats must be of any length or weight, within the allowable current official rules of baseball.
As team placements will fill quickly, all team organisers who have not already done so, please express your interest to Tony McPhail by email immediately. Please note that an expression of interest does not guarantee your team a place.
All teams are required to have a minimum of 13 players registered by the close of team entries on Friday 23 September 2022.
Clubs may only register one team per age division.
Individual entries into existing teams will be accepted up until the beginning of the Games.
The provision of an accredited umpire per team is mandatory (three or more teams from one group/club must provide two umpires minimum).
Teams are also required to provide a scorer.
If your team umpire and/or scorer are not playing in your team, they are classified as 'Non-Playing-officials'.
Divisional draws will be listed on the Games website one week prior to the Games.
The inclusion of all age divisions is subject to a minimum of four teams registering for the competition.
Mixed teams are allowed but the minimum age criterion must be applied.
Competition is presented by Surfers Paradise Baseball Club.
Contact
Baseball Enquiries
Tony McPhail
Surfers Paradise Baseball Club
Email: baseball@mastersgames.com.au
Phone: +61 411 755 776
Web: surfersbaseball.com
Event Enquiries
Pan Pacific Masters Games
Email: info@mastersgames.com.au
Phone: 07 5668 9888
Enter
Secure your spot at Asia-Pacific's biggest and best annual masters games!