Details on the 2018 Jupiters Pan Pacific Masters Games will be available in October 2017. The following info relates to last year's event: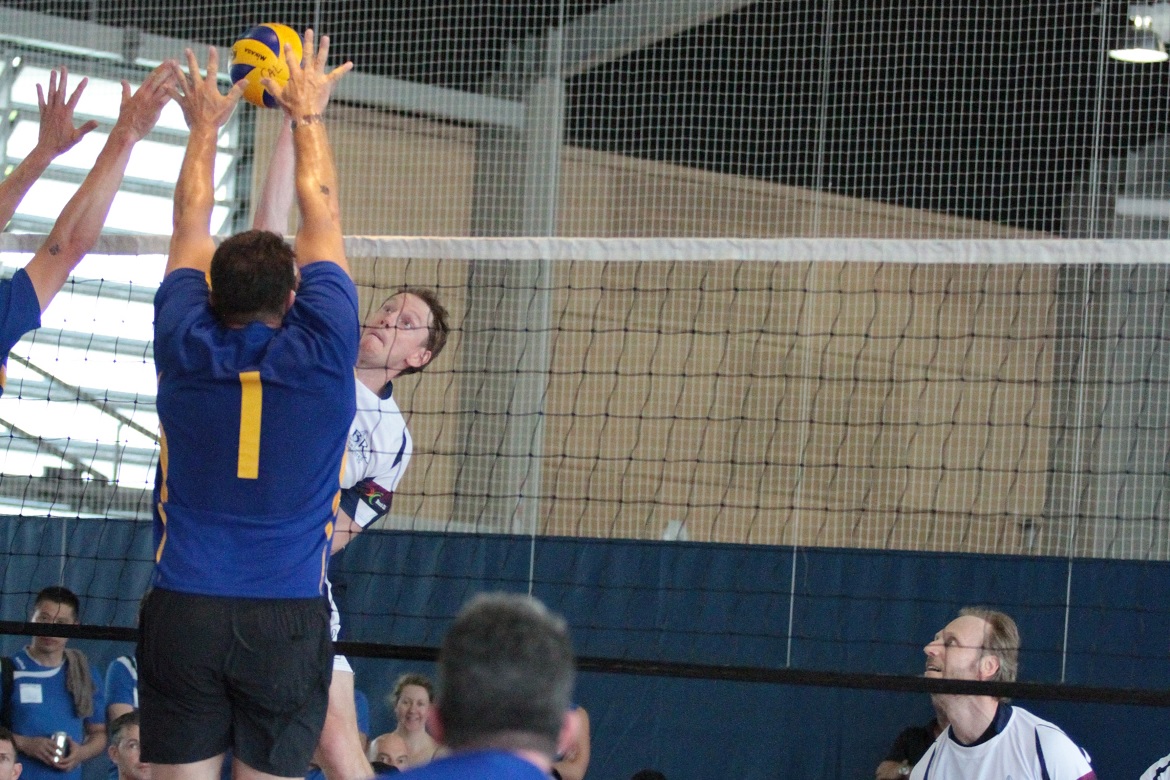 Results
Dates
Friday 4 – Sunday 6 November 2016
Times
Friday 4 November: 6pm – 10pm
Saturday 5 November: 9am – 6pm
Sunday 6 November: 9am – 5pm
Draws
Venue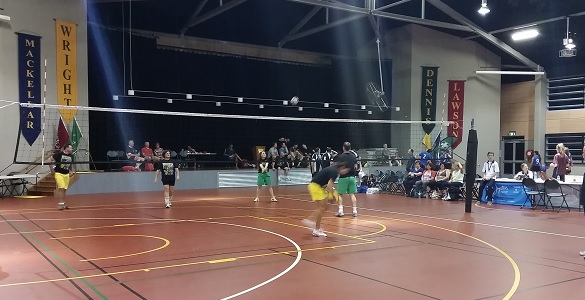 A.B. Paterson College
The Sir Edward 'Weary' Dunlop Multi-Purpose Centre, located at the A.B. Paterson College, is a magnificent modern venue featuring four indoor vlleyball courts, change rooms and shower facilities.
Location
A B Paterson College
10 A B Paterson Drive, Arundel
Age Requirements
Age is determined as at 3 November 2016.
Minimum age for competition is 25yrs for women and 30yrs for men.
Age Divisions
Women 25+, 30+, 35+, 40+, 45+, 50+, 55+
Men 30+, 35+, 40+, 45+, 50+ 55+, 60+
Mixed W25+/M30+, 35+, 40+, 45+, 50+, 55+
Participant Fees
Sport Fee: $80 per person

Games Fee: $130 per person*
Non-Playing Official Fees
Non-Playing Official Fee: $80 per person*
*A $5 'fusesport Service Fee' is payable per entrant. The service fee is payable regardless of entry type and charged only once per entrant.
Entries Close
Team & Individual entries closed
Additional Information
The volleyball team planning guide will assist team managers collate the necessary information and fees to register their team.
If you are interested in playing volleyball but do not have a team please use the miscellaneous team information for the division you wish to play in and the sport convenor will place you in a team.
All game referees, scorers and linepersons are provided.
In addition to players, teams may register "Non-Playing Officials" such as a manager, coach, physio, massage therapist etc. "
All teams must have a minimum of 6 players and a maximum of 12.
Mixed teams must have a minimum of two female players on the court at all times.
Teams must have at least six players who are not cross-registered in another sport scheduled to play at the same days as the Volleyball competition.
Each team will have a minimum of five games over the three day competition period.
Game format will be best of three sets with the exception of medal play-off games (e.g. 1st/2nd play-off) which will be best of five sets.
Match balls will be supplied by organisers. Teams are required to bring their own practice balls.
All teams must wear matching uniforms with the player number clearly visible on the back of the playing shirt at a minimum.
Only participants who are registered members of Volleyball Queensland (VQ) will be covered under VQ's Personal Accident Insurance coverage. If you would like to become a VQ member click here. Please note there will be an additional fee to become a VQ member.
The competition will be conducted under Federation of International Volleyball (FIVB) rules with Jupiters Pan Pacific Masters Games by-laws.
Travel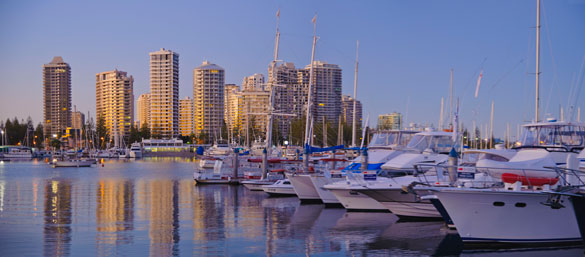 Travel to the Gold Coast with All Sports Travel, a boutique sports travel company passionate about providing the best options within your budget.
Past Results
View the 2014 Volleyball results
View the 2012 Volleyball results
Contact
For registration and general Games enquiries contact:
Email: info@mastersgames.com.au
Phone: +61 7 5668 9888
For sport specific enquires contact:
Peter Marr
Email: pmarrtyr@hotmail.com
Phone: +61 413 208 761