Details on the 2018 Jupiters Pan Pacific Masters Games will be available in October 2017. The following info relates to last year's event: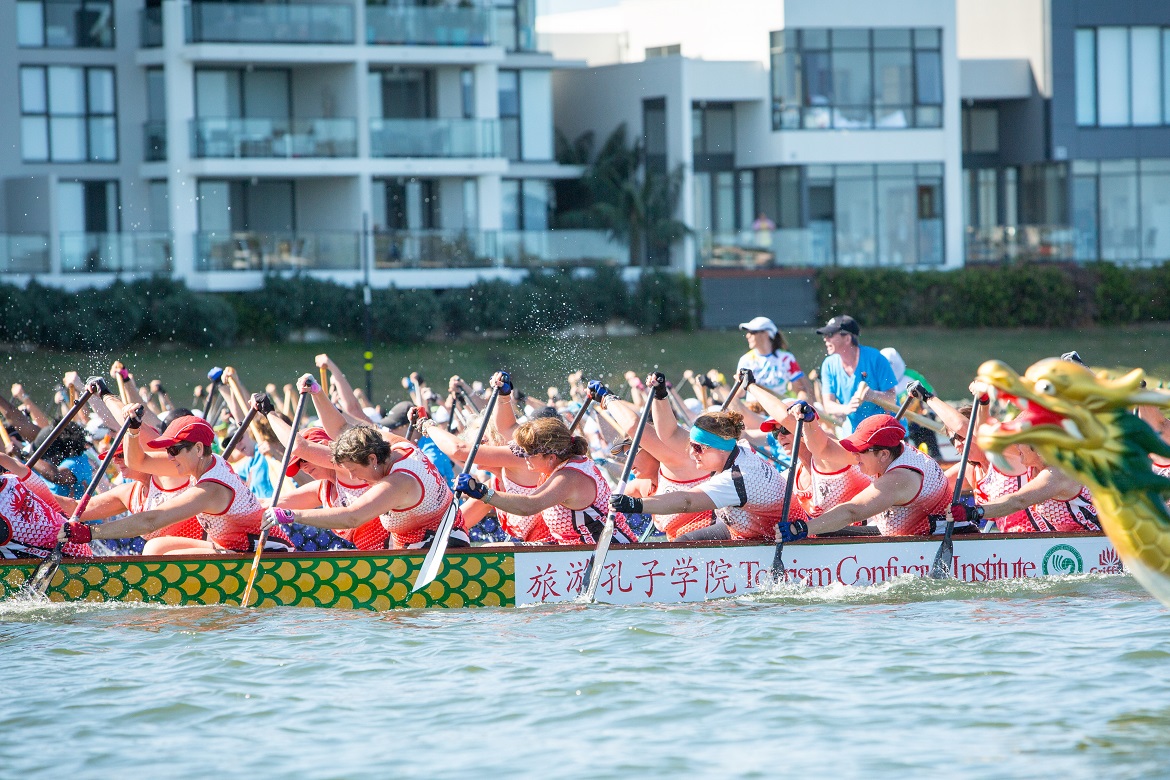 Results
Friday 11 November 500m results: click here
Saturday 12 November 200m results: click here
Dates
Friday 11 – Saturday 12 November 2016
Times
7:30am – 5pm daily
Draws
Venue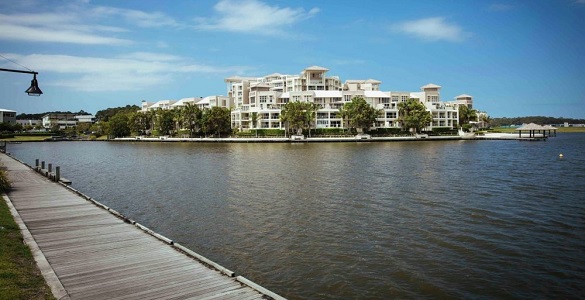 Lake Orr
Calm waters and stunning scenery make Lake Orr one of the finest places to dragon boat race on the Gold Coast. The 80-hectare man-made lake attracts water sport enthusiasts from around the world and is located a stone's throw away from the bustling Market Square in Varsity Lakes.
Location
337 Christine Avenue, Varsity Lakes (Lake Orr)
Age Requirements
Age is determined as at 10 November 2016
Minimum age for competition is 40yrs
Divisions
Snr A (40+): Open, Mixed and Women
Snr B (50+): Open, Mixed and Women
Snr C (60+): Open 10s, Mixed 10s and Women 10s
Cancer Survivors only
Participant Fees
Sport Fee: $50 per person (includes entry into as many divisions as you wish)
Games Fee: $130 per person*
Paddlers, drummers and steerers are all classified as participants
Non-Playing Official Fees
Non-Playing Official Fee: $80 per person*
*A $5 'fusesport Service Fee' is payable per entrant. The service fee is payable regardless of entry type and charged only once per entrant.
Entries Close
Team entries close: Friday 14 October 2016 (5pm AEST)
Individual entries into existing teams close: Sunday 6 November 2016 (5pm AEST)
Additional Paddling – Dragon Boat Information
A crew consists of no more than 26  competitors.
Races will consist of a maximum of 20 paddlers, a drummer and a steerer.
Mixed divisions must be 50/50 split (ie 10:10 ratio).
A crew list for EVERY crew must be submitted to the Dragon Boat organisers via the below email address by no later than Sunday 6 November 2016. NB. Minor changes can be made the morning of each day up to one hour prior to the first race of the day.
To enter the 'Cancer Survivors' category, you and all your paddlers, drummer and steerer must be a survivor of cancer.
Race Distance: Friday – 500m and Saturday 200m.
Information bulletins (including race draw changes) will be issued up until Thursday 10 November 2016.
The regatta will be operated under the Australian Dragon Boat Federation (AusDBF) competition rules and regulations with Pan Pacific Masters Games by-laws (eg Clubs can join to make 20).
All competitors must hold sport specific insurance (this is not provided by JPPMG). As such each competitor is strongly encouraged to be Financial Members of either their State or International Dragon Boat body. If you are not a member of your State or International body, please email events@goldcoastdragons.com.au with a copy of your insurance held with another paddling sport that covers the competing in a dragon boat. If you are not a member of any State or International body, insurance for the event must be purchased for $50 by sending an email to events@goldcoastdragons.com.au
The organisers reserve the right to not run a category if entries of at least four crews (minimal entries) are not received. Where minimal entries have not been received, two races (heat for lane placings in final and a final) will only be available if the program allows.
The competition is presented by Gold Coast Dragons.
For more information please refer to the Paddling – Dragon Boat FAQ sheet
Travel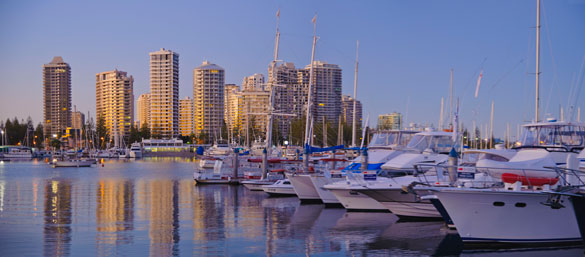 Travel to the Gold Coast with All Sports Travel, a boutique sports travel company passionate about providing the best options within your budget.
Past Results
View the 2014 Dragon Boat results
View the 2012 Dragon Boat results
Contact
For registration and general Games enquiries contact:
Email: info@mastersgames.com.au
Phone: 07 5668 9888
For sport specific enquires contact:
Janine Lette
Gold Coast Dragons
Email: events@goldcoastdragons.com.au
Phone:  +61 411 286 868
Web: goldcoastdragons.com.au
2016 Dragon Boat team entries are now closed.
Enter an existing team