PLAY IT, LIVE IT, LOVE IT!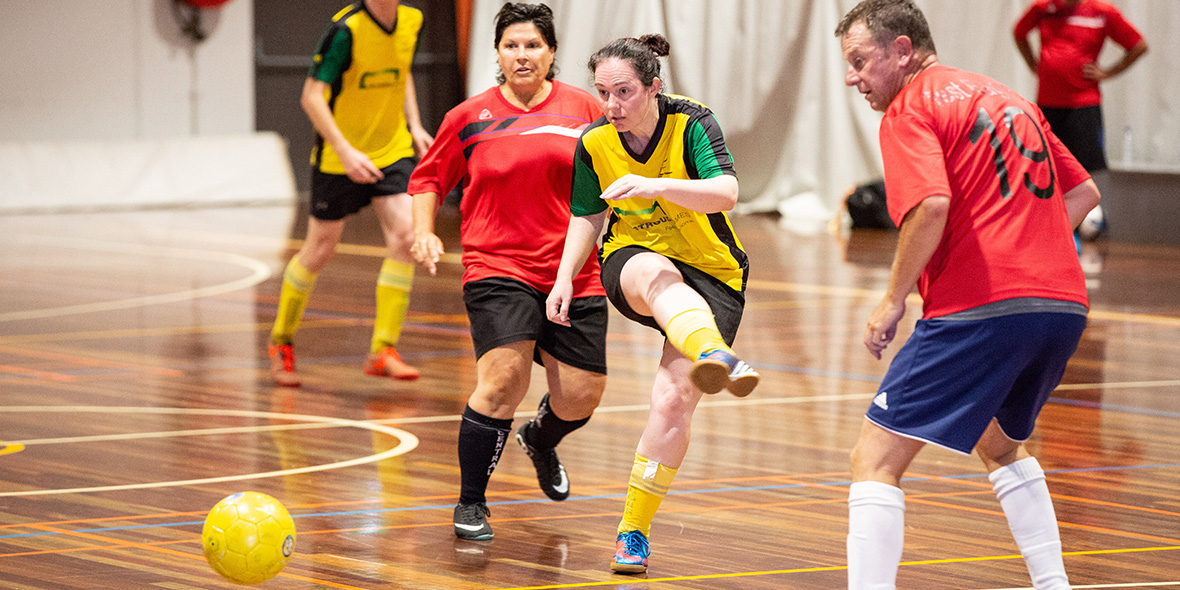 Dates & Times
Friday 4 – Sunday 6 November 2022: 8:00am – 5:00pm daily
Age Requirements
Age is determined as at 31 December 2022
Minimum age for competition is 30 years
Age Divisions
Men: 30+, 40+, 50+
Women: 30+, 40+
Mixed: 30+, 40+
Fees
Sport Fee: $45 per player, per team (first team) and $30 per player, per team (second team & each team after that)
Games Fee:
Competitor:
Early bird $125 (until 11:59pm AEST 31 August 2022)
Standard $145 (from 1 September 2022)
Non-Playing Official: $90
Payment processing fee: 1.4% (incl GST)
Account2Account (select Australian banks – no fee)
Each competitor is required to pay the Games Fee once and then the Sport Fee for each sport in which they register.
Entries Close
Team Entries close: Friday 21 October 2022 (11:59pm AEST)
Individuals entries into existing teams close: Thursday 3 November 2022 (11:59pm AEST)
Venue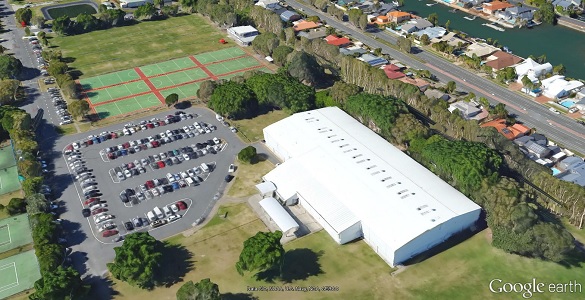 Runaway Bay Indoor Stadium
Positioned in Runaway Bay's Sport Precinct, the Runaway Bay Indoor Stadium is a multipurpose facility featuring four mixed-use sprung wooden floor courts with a building footprint of 2200 square metres, kiosk, permanent grandstand seating for 250 and change rooms.
Location
Runaway Bay Indoor Sports Centre
1 Sports Dr, Runaway Bay QLD 4216
Additional Information
Each team is required to have a team manager who will register your team via the team manager portal prior to any player registrations.
Once the team is created, team managers can register players via the team manager portal or individuals can register themselves via the Competitor Entry Form.
If you would like to play but do not have a team, please use our Sports Bulletin Board to advertise your availability or search for a team looking for players.
Alternatively if your team is short players please use the Sports Bulletin Board to advertise for players or look for available individuals.
A copy of the tournament by-laws will be sent to each team manager.
To be eligible to play finals you must play the following:
9-10 round games = 5 games played
7-8 round games  = 4 games played
5-6 round games = 3 games played
4 round games  = 2 games played
Age groups may be amalgamated if only a limited number of entries in the age group are received.
The competition is presented by the Australian Futsal Association.
Rules & Judiciary Procedures
The futsal competition will be conducted under Australian Futsal Association rules in conjunction with PPMG22 Futsal – By-Laws and Judiciary Procedures.
Contact
Futsal Enquiries
Australian Futsal Association
Email: futsal@mastersgames.com.au
Ph: +61 7 3270 2777
Web: www.austfutsal.com
Event Enquiries
Pan Pacific Masters Games
Email: info@mastersgames.com.au
Phone: +61 7 5668 9888
Enter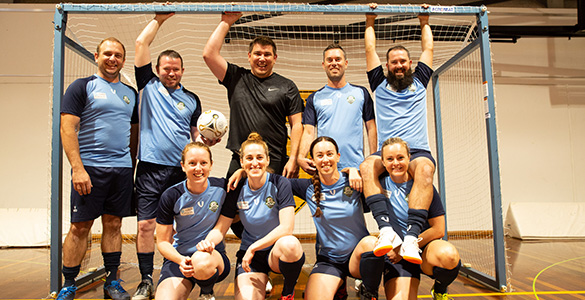 Secure your spot at Asia-Pacific's biggest and best annual masters games!