Entries open Thursday 2 November 2017 (9am AEST)
Dates & Times
Thursday 8 November:
Friday 9 November:
Saturday 10 November:
Age Requirements
Age is determined as at 31 December 2018
Minimum age for competition is 26 years
Age Divisions
Teams
Average age of team between 26 to 35 years
Average age of team between 36 to 45 years (Split into two groups)
Average age of team between 45 plus years
Duos
Average age of duo between 26 to 35 years
Average age of duo between 36 to 45 years
Average age of duo between 45 plus years
Event Divisions
Duos
Teams

March
Clubs
Free Exercises
Rods
Aesthetics
Calisthenic Revue
Teams may only enter a total of five of the six items offered.
Fees
Sport Fees
Teams Only: $130 per person (DVD will be sent to Team Managers upon request for additional $100 fee not included in sport fee)
Duo Only: $60 per person (includes a DVD for each)
Teams and Duos: $160 per person
Games Fee
Games fees will be released prior to entries opening on Thursday 2 November 2017 (9am AEST).
Entries Close
Team entries close 10 March, 2018 – First round
Team entries close 31 August, 2018 – Second round
Duo entries open 10 March, 2018 and close 31 May 2018
Entries may need to be capped depending upon nominations received
Venues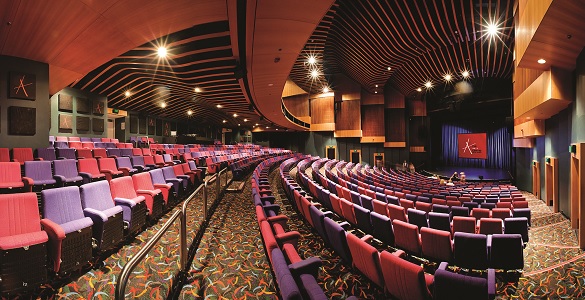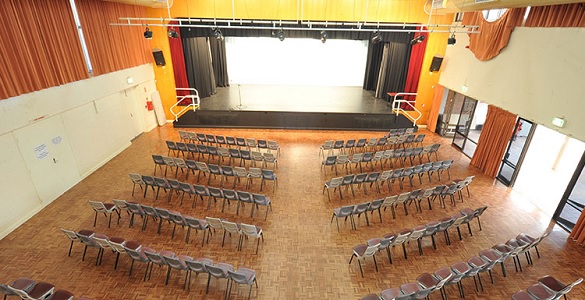 The Arts Centre Gold Coast
135 Bundall Rd, Surfers Paradise QLD 4217
The Arts Centre Gold Coast, located in Bundall, is the city's premier cultural facility. Featuring a stunning theatre, Gold Coast City Gallery and two cinemas, the cultural hub is a one-stop venue for all your visual and performing art experiences.
Albert Waterways Community Centre
Hooker Blvd & Sunshine Boulevard
Broadbeach Waters QLD 4218
Locations
Additional Information
TEAMS– A club may enter a team in any of the team events and draw them all back together for the larger items such as March and Cal Revue
Teams may only enter a total of five of the six items offered
Masters age as per National ruling. Further information available on www.calisthenicsaustralia.org
We ask that all team organisers who have not already done so, please express your interest to Diane Treagus by email
Competitors must be a registered member in their state
Participants younger than 26 years electing to compete in a Masters' team must obtain permission from the Australian Calisthenics Federation. This exemption will only be given in exceptional circumstances – e.g. never participated in Calisthenics; disability or health issue
A participant in Masters cannot compete in a Senior section/item, and a participant in Seniors cannot compete in a Masters section/item. That means participants cannot compete in both sections in one year, under any circumstances – even if both sections compete at different competitions
In addition to players, teams may register "Non-Playing Officials" such as a manager, coach, etc
Average age of the team is worked out mathematically of all team members, this will determine whether your team falls in the 26 to 35 year age bracket or 36 to 45 years or 46 year plus age bracket
Duos have no minimum time limit but a maximum of up to 3 minutes 30 seconds
A panel of three adjudicators will determine the places for each item. Medals will be awarded to first, second and third placegetters. There will be no overall aggregate
This is a minimum prop comp with free DLP and creative stage lighting (Arts Theatre – Friday and Saturday only)

Lighting: General Stage Lighting: Stage wash, cyclorama wash and side lights for all items
Fixed Spotlights: 9 stage spots, centre special, curtain special
Special Effects:Ultra violet light, mirror ball, gobos and blinders
Extras: Follow spot and smoke machine (at an additional cost)
Props available: Basic modules such as drums and chairs will be a supplied. All other props must be brought by the team and kept in your dressing room

Teams will receive one DVD/USB copy of their performance free of charge – Each team will need to copy for their team members
Spectator Ticket Information
Spectators will be required to purchase tickets to watch the Calisthenics event held on Friday 9 November and Saturday 10 November – Tickets can be purchased from The Arts Centre Gold Coast Box Office and will be released at a later date.
Venue: The Arts Theatre
Event: Teams
Tickets: Teams Adults – $32. Concessions and children – $25. Concessions and children – $20
Box Office Contact: 07 5588 4000
Spectators will be required to purchase tickets to watch the Duos Calisthenics event on Thursday 8 November. Details will be released closer to the date.
For any PPMG18 accreditation pass holders (competitors, NPO, supporter or sport official) you will be able to be a spectator free of charge on all days of competition. *Important note: paid customers who purchase seating tickets have first preference.
Contact
Calisthenics Enquiries
Diane Treagus
Australian Calisthenic Federation
Email: di_treagus@hotmail.com
Phone: +61 411 507 698
Web: calisthenicsaustralia.org
Event Enquiries
Pan Pacific Masters Games
Email: info@mastersgames.com.au
Phone: 07 5668 988
Enter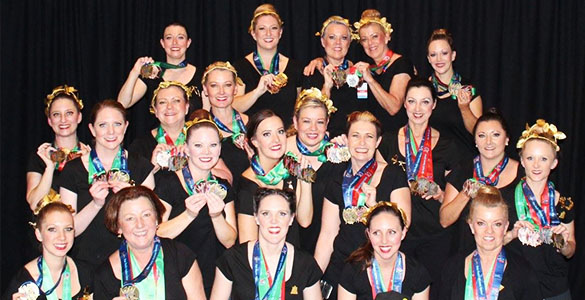 Secure your spot at the world's biggest and best biennial masters games and enter today!
Accommodation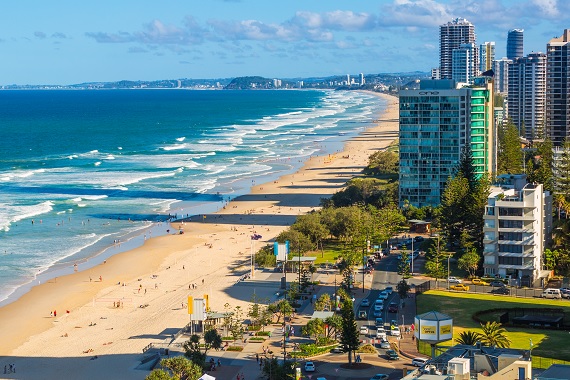 Contact All Sports Travel, our preferred travel provider, for a competitive quote on accommodation, flights, transfers, vehicle hire and day tours.
Transport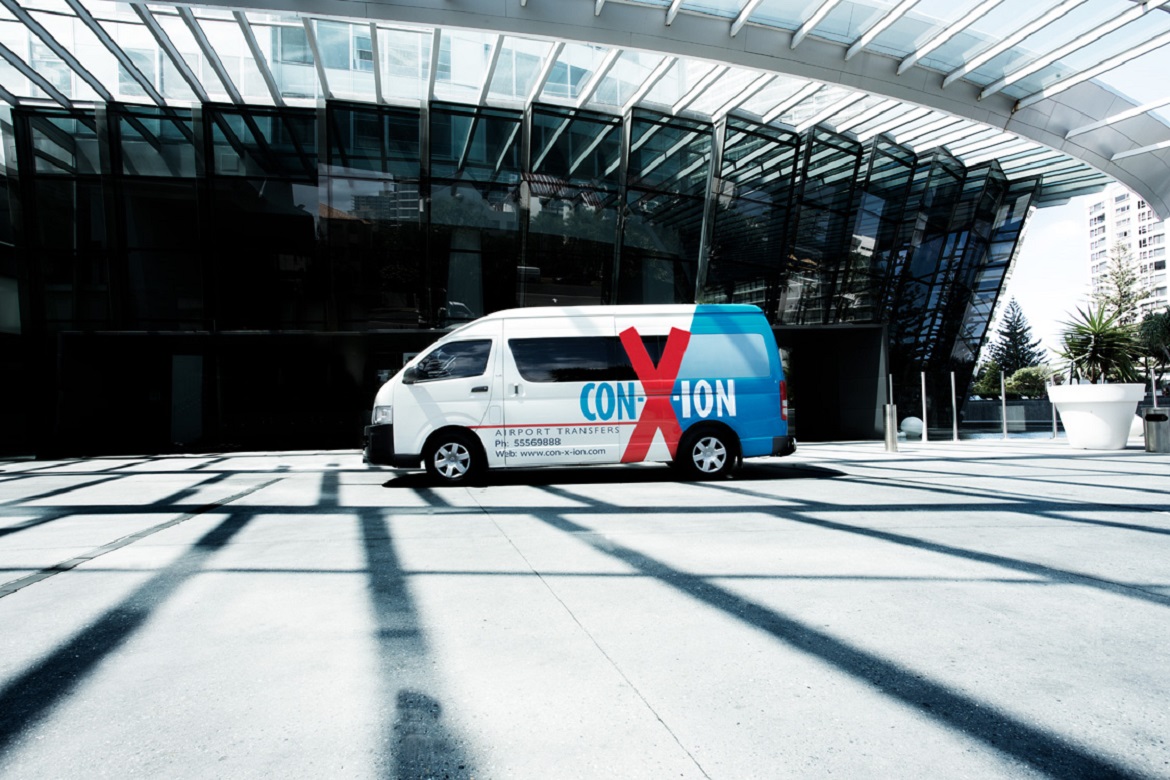 Book your travel to your sports with our official transport company Con-X-ion. Book today and receive 5% off!
Games Village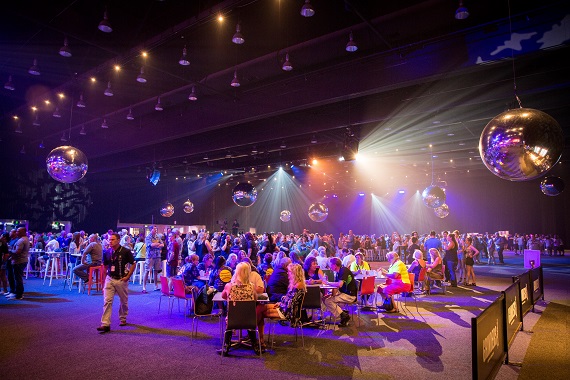 The Games Village provides participants an exclusive venue to meet, socialise and enjoy the camaraderie for which the event is renowned.