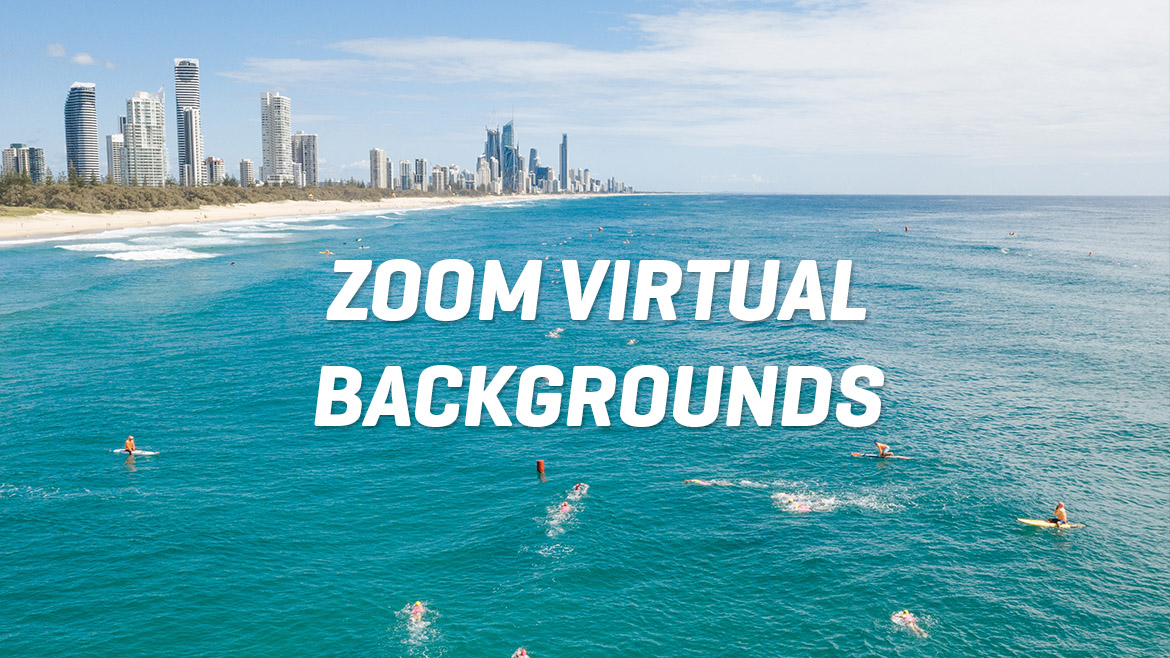 Zoom with your team from the Pan Pacific Masters Games!
If you're working from home, chances are you're spending some time on Zoom. Spice up your next online meeting with our downloadable backgrounds and chat to your team from the Pan Pacs! Enjoy the vistas over the water of the ocean swim or show your spirit for a good time and be virtually part of the crowd at the closing ceremony.
How to download your background
1. Select one of the images below, right click on the image and save it to your computer.

2. Create a Zoom account and log in (NB you must have your own Zoom account to use a background, rather than click a link invitation from someone else without having an account). Navigate to your 'Account Settings' or click the up arrow next to 'Start Video' in the lower left-hand corner.

3. Next, select 'Choose a Virtual Background' and press the plus '+' sign to upload the Gold Coast background you love the most.
And that's it – you're ready to Zoom in from the Pan Pacific Masters Games!
Tip: backdrops work best if you have a plain wall with no features behind you.
Nightly Entertainment – Broadbeach

Netball – Gold Coast Sports and Leisure Centre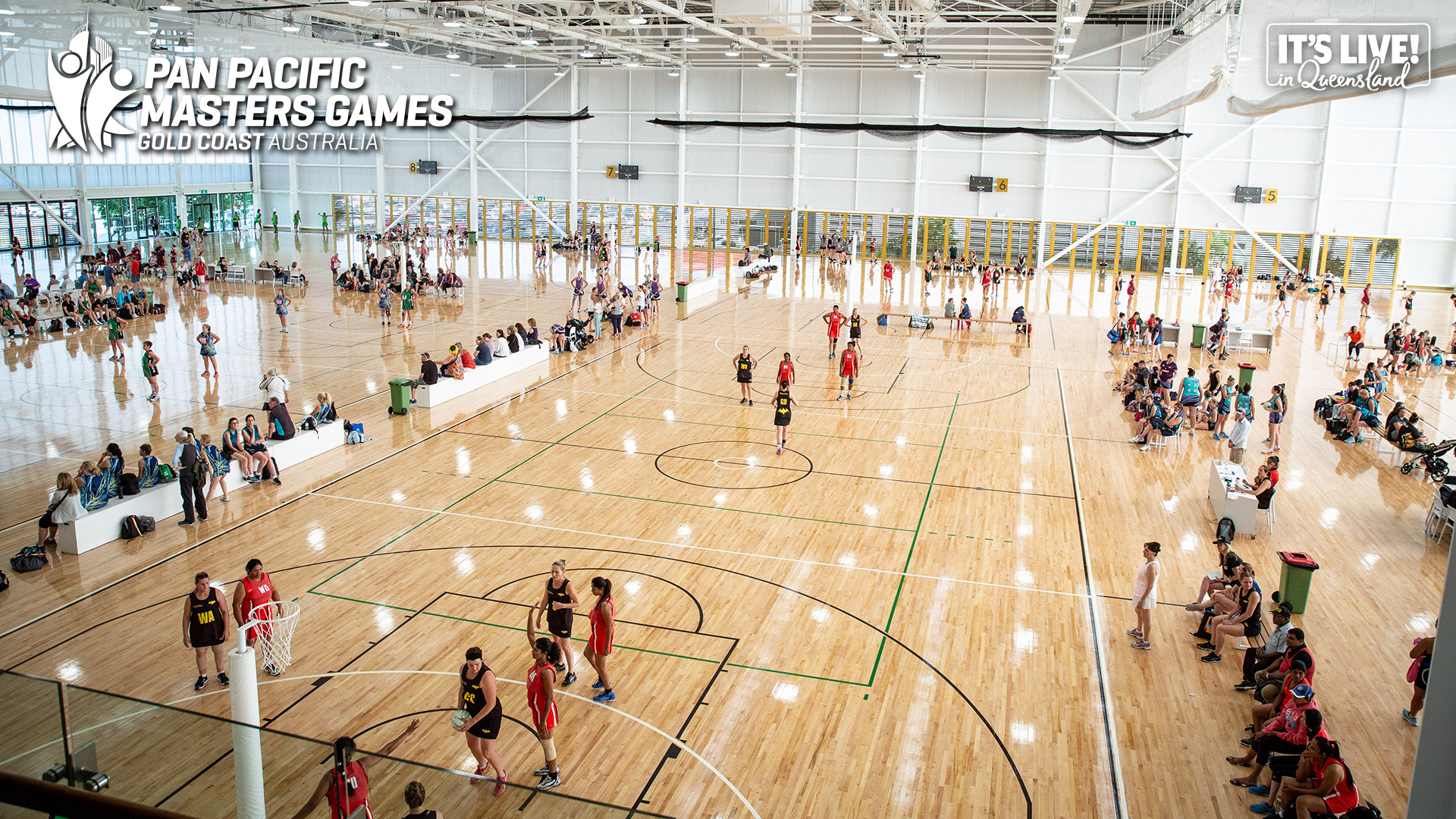 Rugby Union – Surfers Paradise Rugby Union Club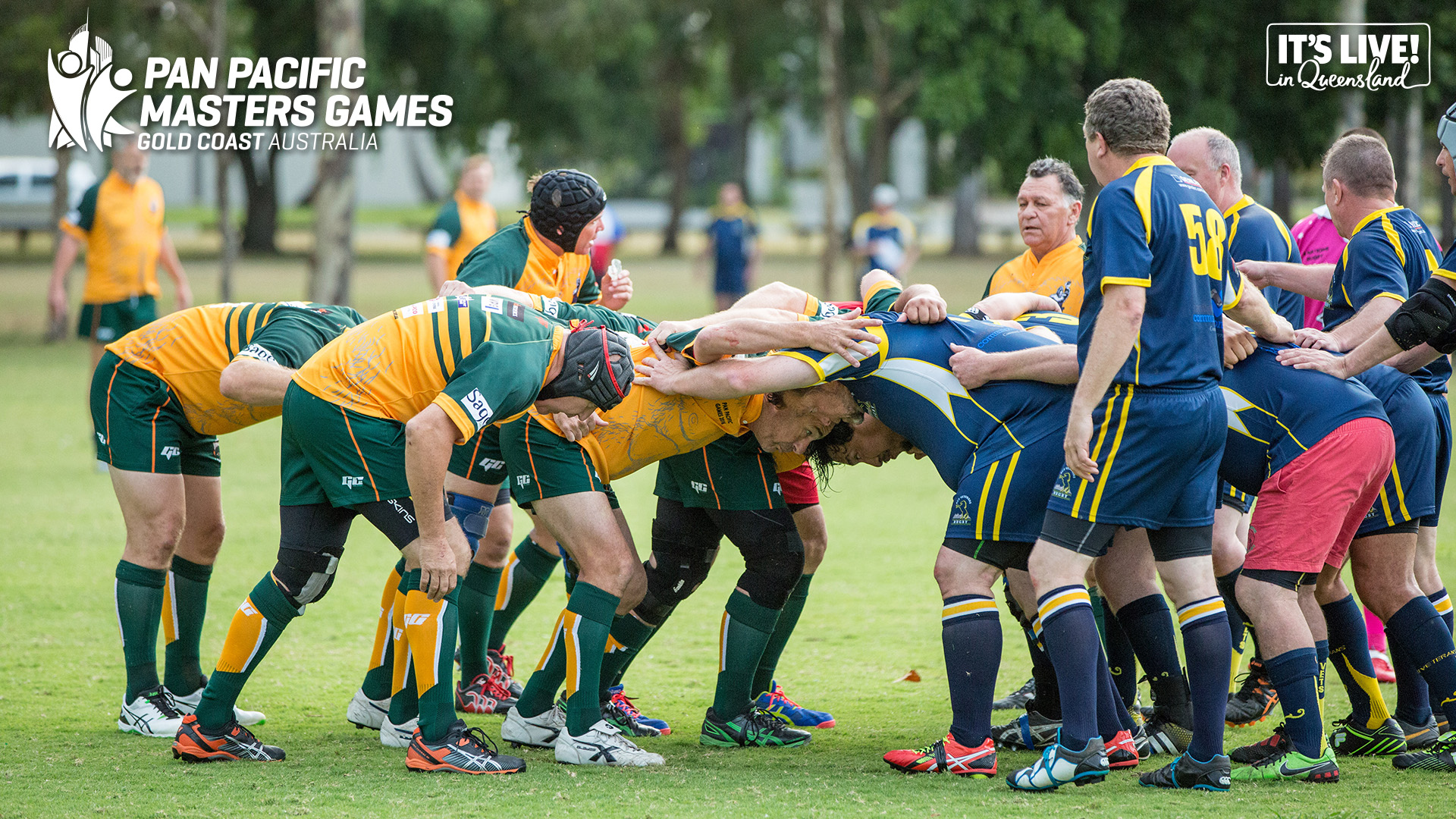 Fitness Challenge