2018 PAN PACIFIC MASTERS GAMES ENTRIES ARE NOW OPEN! PLAY IT, LIVE IT, LOVE IT!
Dates & Times
Saturday 10 November 2018: 1:00pm – 4:00pm
Sunday 11 November 2018: 9:00am – 4:00pm
Age Requirements
Age is determined as at Saturday 10 November 2018
Minimum age for competition is 30 years
Events
Kodokan Judo Kata Contest
Kodokan Goshin Jutsu
Katame No Kata
Ju No Kata
Nage No Kate
Kime No Kata
Judo Contest
Events Schedule

Saturday 10 November 2018
Kata competitor briefing and warm up:
Kata competition:

1.00 pm – 4:00pm (including medal presentation)

Weigh-in for competition the following day: 4:00 – 5:00pm
Sunday 11 November 2018
Judo individual and teams contest events:

9:00am – 5pm (followed by medal presentations)
Event Divisions

Organisers will aim to create age divisions with a 5 year spread and weight divisions as close as possible to IJF categories.  However age and weight groups will be finalised after the weigh in and will depend on the entries.
PLEASE NOTE: Weigh-In for the Individual Judo contest will be held the day before competition on Saturday 10th November 2018 between 4:00pm – 5:00pm.
Kodokan Judo Kata Contest
In pairs with men and women competing in the same competition under IJF rules and judging criteria.
Individual Judo Contest
Grade categories of either:
Novice – up to yellow belt (Go Kyu)
Kyu Grade – coloured belts
Open
Then In weight categories of:
Men
Over 100kg
Over 90kg and up to and including 100kg
Over 81kg and up to and including 90kg
Over 73kg and up to and including 81kg
Over 66kg and up to and including 73kg
Over 60kg and up to and including 66kg
Up to and including 60kg
Women
Over 78kg
Over 70kg and up to and including 78kg
Over 63kg and up to and including 70kg
Over 57kg and up to and including 63kg
Over 52 kg and up to and including 57kg
Over 48kg and up to and including 52kg
Up to and including 48kg
Teams Judo Contest
Teams of 6 players made up of 3 men and 3 women as per the 2017 Budapest world Championships. 
Men play men and women play women in the corresponding weight category. Grades are Open. The Team with the most match wins or, if wins are equal, the most ippons win.
Men
under 73kg
under 90kg
over 90kg
Women
under 57kg
under 70kg
over 70kg
Venue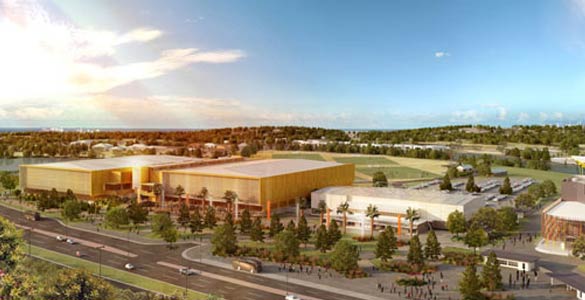 Gold Coast Sport and Leisure Centre
The Gold Coast Sports and Leisure Centre provides world-class competition and training facilities on the Gold Coast for a variety of sports. This new 16,500m2 multi-purpose community facility will comprise of two mixed-use indoor halls connected by a pedestrian plaza. The mixed-use sports courts are designed to accommodate a wide range of court sports and will host Gold Coast 2018 Commonwealth Games sports including badminton, para-powerlifting, weightlifting and wrestling.
Location
Gold Coast Sports and Leisure Centre
296 Nerang Broadbeach Rd, Carrara QLD 4211
Fees
Sport Fee
$50 per Kata contest
$50 per Individual and/or Team Judo contest or both
$50 Grappling competition
Games Fee: Competitor: Early bird – $120 | Standard – $140
Credit card fee: 1.21% (incl GST)
Account2Account (select Australian banks – no fee)
Entries Close

Wednesday 31 October 2018 (5pm AEST)
Additional Judo Information
Contest duration is 3 minutes for men and women.
Individuals may compete in either Open or Kyu-grade or Novice categories but not more than one
Divisions will be made-up of age and weight groups at the discretion of the Tournament Officials according to entries.
A blue and a white Judo Gi are necessary for the Judo Competition, so competitors will need two Judo suits.
Participants are required to bring their Judo Federation of Australia Inc or International body membership record to the competition weigh-in as evidence of their insurance coverage.
Contestants without a current International Judo Federation affiliated body or Judo Federation of Australia Inc affiliated body membership MUST register with Judo Queensland prior to weigh-in or will not be eligible to compete on the day.
Insurance coverage details may be viewed at the Judo Federation of Australia Inc
Judo Suits must conform to IJF rules but may be any brand and do not require the IJF logo
The competition is presented by Judo Queensland and is sanctioned by the Judo Federation of Australia Inc.
Rules & Judiciary Procedures
Past Results
View the 2016 Judo Results
View the 2014 Judo Results
View the 2012 Judo Results
Contact
Judo Enquiries
Anna Rasmussen
Judo Queensland
Phone: 07 3162 8390
Email: club.support@ifaq.com.au
Web: www.jfaq.com.au
Event Enquiries
Pan Pacific Masters Games
Email: info@mastersgames.com.au
Phone: 07 5668 9888
Enter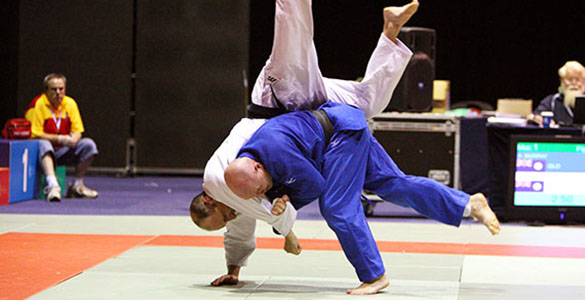 Secure your spot at the world's biggest and best biennial masters games!
Travel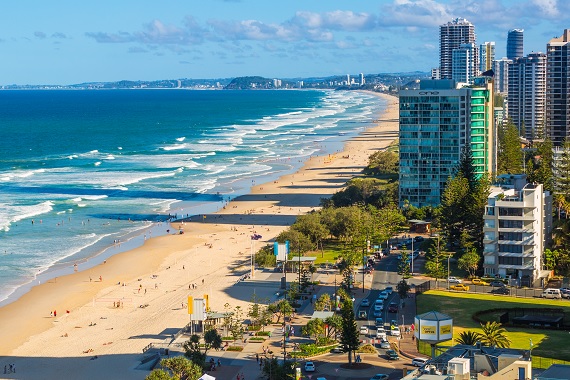 Contact All Sports Travel, our preferred travel provider, for a competitive quote on accommodation, flights, transfers, vehicle hire and day tours.
Transport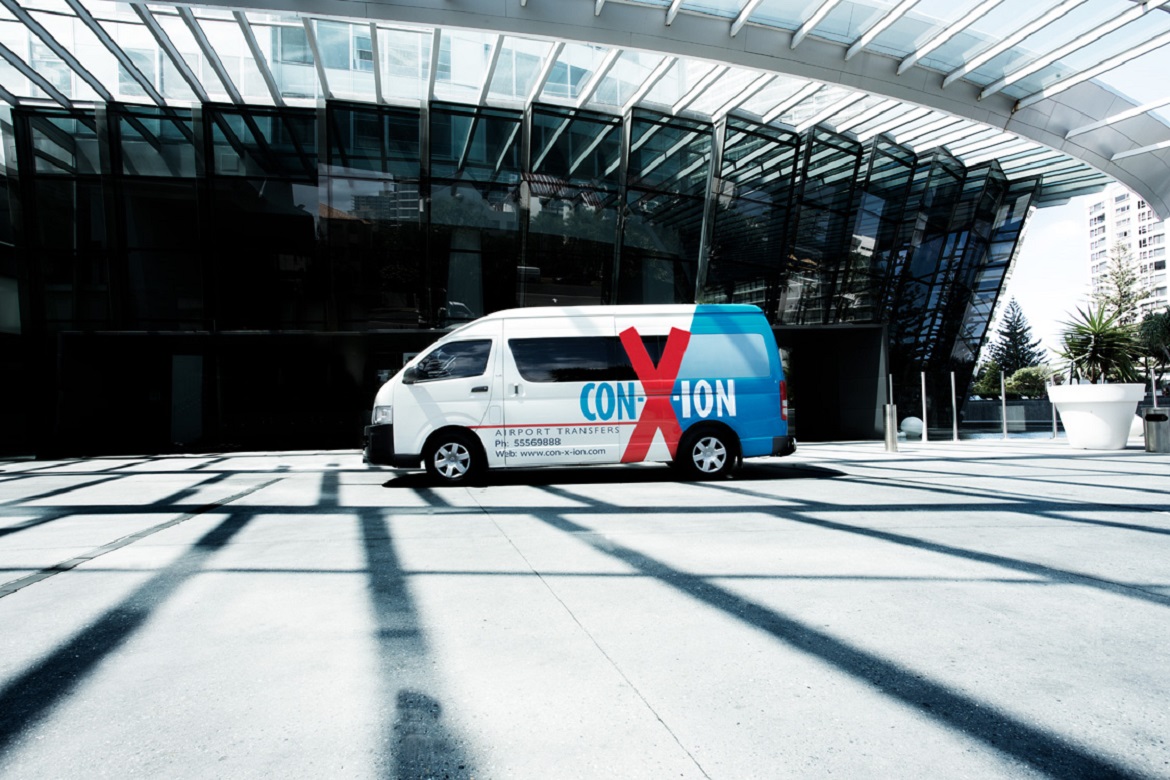 Book your transport to your sports and the Games Village with our official transport company Con-X-ion or view the public transport options.
Games Village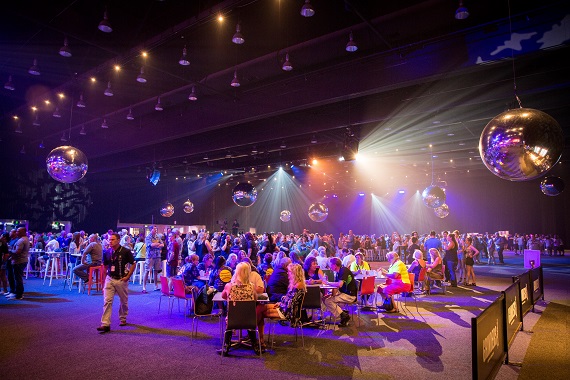 The Games Village provides participants an exclusive venue to meet, socialise and enjoy the camaraderie for which the event is renowned.