PLAY IT, LIVE IT, LOVE IT!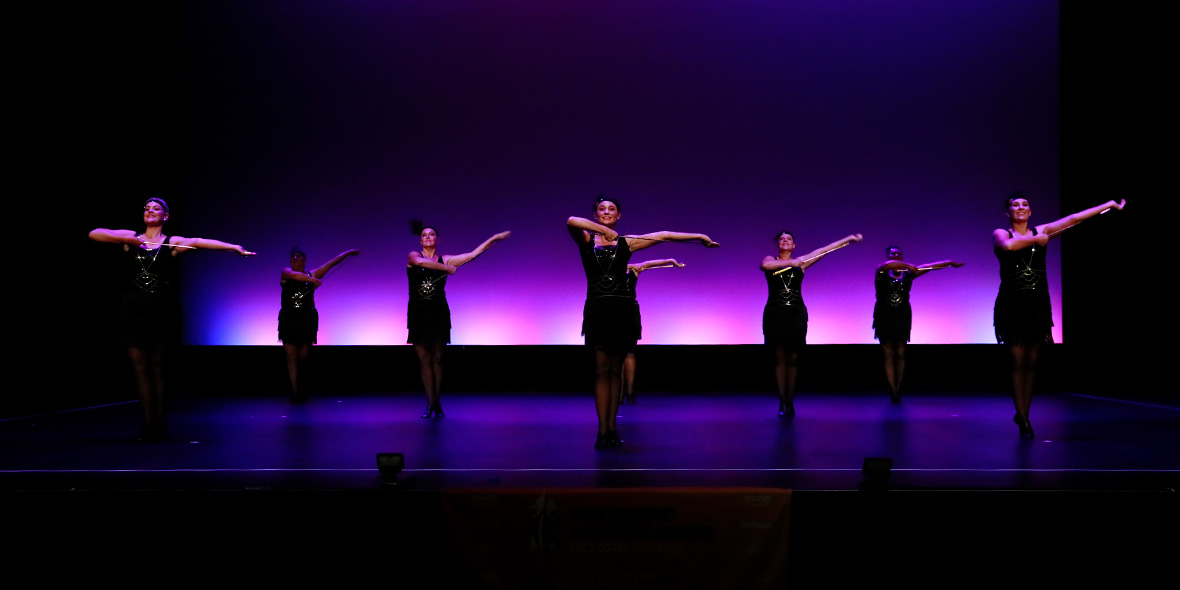 Dates & Times
Tuesday 8 to Thursday 10 November, 2022

Duos – Tuesday 8 November from 5:00pm
Teams – Wednesday 9 – Thursday 10 November 2022
Age Requirements
Age is determined as at 31 December 2022
Minimum age for competition is 26 years
Age Divisions
Duos
Proposed age groups (dependent on entries):

37 years & under
38 to 40 years
41 to 45 years
46 to 59 years
60 years & over
Teams
Proposed age groups (dependent on entries):

39 years & under
40 to 43 years
43 to 47 years
48 years & over
Event Divisions
Duos
Teams

March
Clubs
Free Exercises
Rods
Aesthetics
Calisthenic Revue
Teams may only enter a total of five of the six items offered.
Fees
Sport Fees
Teams Only: $150 per person (including a master DVD for the team)
Duo Only: $90 per person (includes a DVD for each participant)
Teams and Duos: $200 per person
Games Fee: 
Competitor:
Early bird $125 (until 11:59pm AEST 31 August 2022)
Standard $145 (from 1 September 2022)
Non-Playing Official: $90
Payment Processing Fee: 1.4% (incl GST)
Account2Account (select Australian banks – no fee)
Each competitor is required to pay the Games Fee once and then the Sport Fee for each sport in which they register.
Entries Close
Team Entries: CLOSED – Waitlist Form
Duo entries: Wednesday 31 August 2022 (11:59pm AEST) or when capacity is reached
Individual Entries into Existing Teams or Duos: Friday 30 September 2022 (11:59pm AEST)
Venue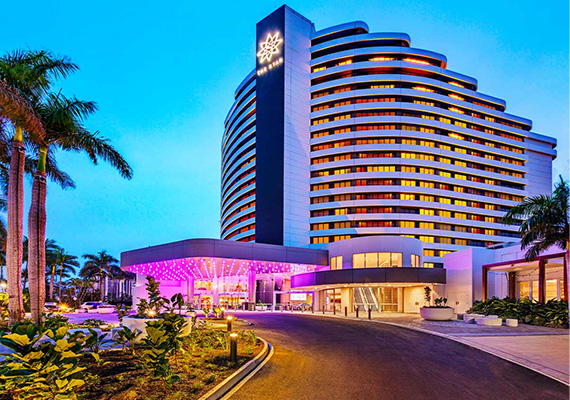 The Star, Gold Coast
The Star Gold Coast offers luxurious hotel accommodation, a world-class 24-hour casino, sumptuous dining, lively bars, and thrilling entertainment. The Star Theatre will host the  calisthenics event at the Pan Pacific Masters Games.
Location
The Star, Gold Coast
1 Casino Drive, Broadbeach Island, Broadbeach QLD 4218
Additional Information
TEAMS – A club may enter a team in any of the team events and draw them all back together for the larger items such as March and Cal Revue.
Teams may only enter a total of five of the six items offered
A Team Member List must be submitted to Calisthenics organisers via the below email address no later than Friday 16 September 2022.
Masters age as per National ruling. Further information available on www.calisthenicsaustralia.org
Competitors must be a registered member in their state
Participants younger than 26 years electing to compete in a Masters' team must obtain permission from the Australian Calisthenics Federation. This exemption will only be given in exceptional circumstances – e.g. never participated in Calisthenics; disability or health issue.
A participant in Masters cannot compete in a Senior section/item, and a participant in Seniors cannot compete in a Masters section/item. That means participants cannot compete in both sections in one year, under any circumstances – even if both sections compete at different competitions.
In addition to players, teams may register "Non-Playing Officials" such as a manager, coach, etc (these Non-Playing Officials join the team via the online registration process and are eligible for a medal should their team place in any items)
Average age of the team is worked out mathematically of all team members, this will determine which age group your team falls into.
Duos have no minimum time limit but a maximum of up to 3 minutes 30 seconds
A panel of three adjudicators will determine the places for each item. Medals will be awarded to first, second and third placegetters. There will be no overall aggregate.
All items are minimal rules and lighting.
This is a minimum prop comp with free DLP and creative stage lighting

Lighting: General Stage Lighting: Stage wash, cyclorama wash and side lights for all items (TBC)
Fixed Spotlights: 9 stage spots, centre special, curtain special (TBC)
Special Effects: Ultra violet light, mirror ball, gobos and blinders (TBC)
Extras: Follow spot and smoke machine (at an additional cost) (TBC)
Props available: Basic modules such as drums and chairs will be supplied. All other props must be brought by the team and kept in your dressing room (small items only as there is limited space)

The competition is presented and sanctioned by Australian Calisthenic Federation
Spectator Ticket Information
Spectators will be required to purchase tickets to watch the Calisthenics event.

 

Further details will be available closer to the competition date.
For any PPMG22 accreditation pass holders (Competitors, Non-Playing Officials, Supporter or sport official) you will be able to be a spectator free of charge on all days of competition. *Important note: paid customers who purchase seating tickets have first preference.
Rules & Judiciary Procedures
Past Results
View the 2018 results-
Team Results – Friday 9 November 2018
Team Results – Saturday 10 November 2018
Contact
Calisthenics Enquiries
Anita Roser and Diane Treagus
Australian Calisthenic Federation
Email: calisthenics@mastersgames.com.au
Phone:  +61 412 830 581 (Anita) +61 411 507 698 (Diane)
Web: calisthenicsaustralia.org
Event Enquiries
Pan Pacific Masters Games
Email: info@mastersgames.com.au
Phone: +61 7 5668 9888
Enter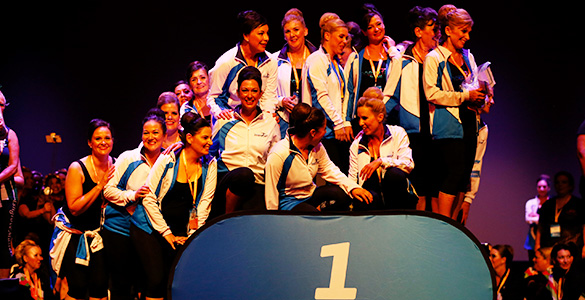 Secure your spot at Asia-Pacific's biggest and best annual masters games!
Enter the Pan Pacific Masters Games
Please note that Teams entries are now closed. If you are interested in registering a team, please complete our waitlist form