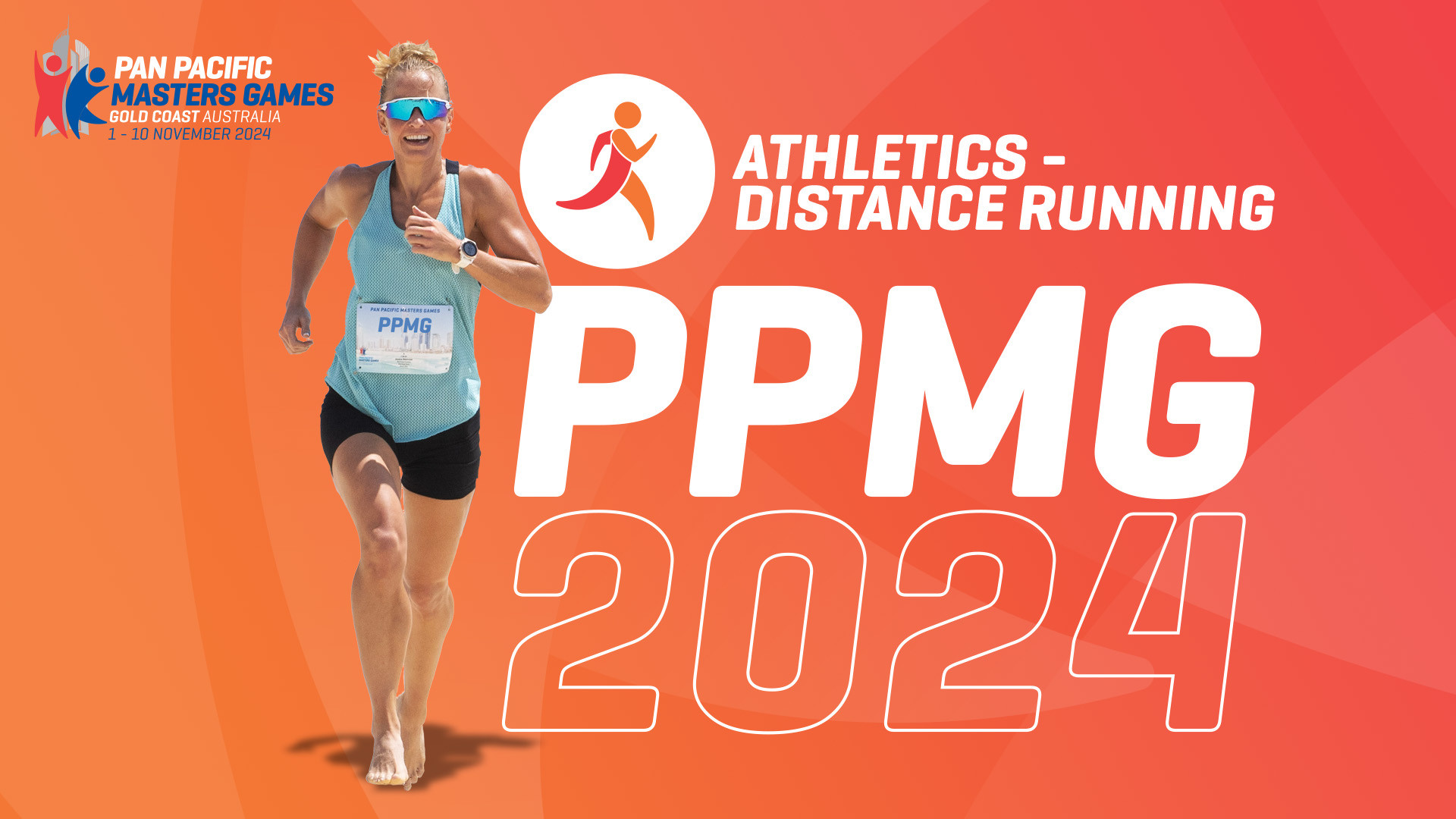 Dates & Times
Beach Mile: Wednesday 6 November 2024: 6:30am
5km Road Race: Thursday 7 November 2024: 6:30am
4km Cross Country: Friday 8 November 2024: 6:30am
10.5km Trail Run: Saturday 9 November 2024: 6:30am
 Age Requirements
Age is determined as at Wednesday 6 November 2024
Minimum age for competition is 30 years
Age Divisions
30-34, 35-39, 40-44, 45-49, 50-54, 55-59, 60-64, 65-69, 70-74, 75-79, 80-84, 85+
Event Information
Compete in our four Distance Running events and complete a Half Marathon over 4 consecutive days over 4 different types of terrain while exploring great running venues on the Gold Coast.
Up first is the Beach Mile – soft sand at its punishing best! Run along Kurrawa Beach as the sun rises and soak up the sea views.
Next up we make our way to the Spit in Main Beach for the 5km Road Race – a flat fast course on sealed roads.
Day three and we are heading inland to the Hinterland for a 4km Cross Country circuit on an undulating grass (90%) and gravel (10%) loop.
Last but not least we finish up with a 10.5km Trail Run at Coombabah Lakelands. You'll likely spot a few kangaroos as we compete in the last leg on a nice flat scenic bush trail.
Venues
Beach Mile: Kurrawa Beach, Broadbeach QLD 4218
5km Road Race: Muriel Henchman Drive, The Spit, Main Beach QLD 4217
4km Cross Country: Gold Coast Hinterland Regional Park, 32 Hardys Road, Mudgeeraba, QLD 4213
10.5km Trail Run: Coombabah Lakelands, Koala Trail, Coombabah, QLD 4216
Contact
Enquiries
Pan Pacific Masters Games
Email: info@mastersgames.com.au.com.au
Phone: +61 7 5668 9888
More sport details to be released in 2024!