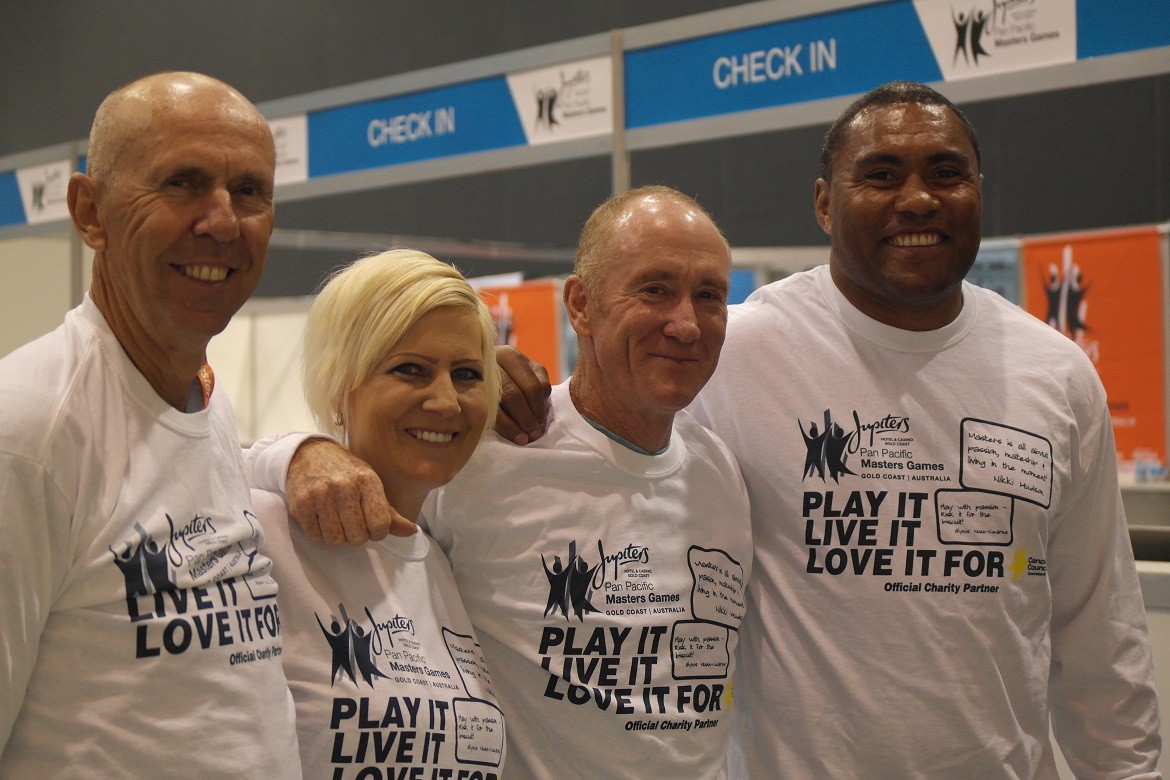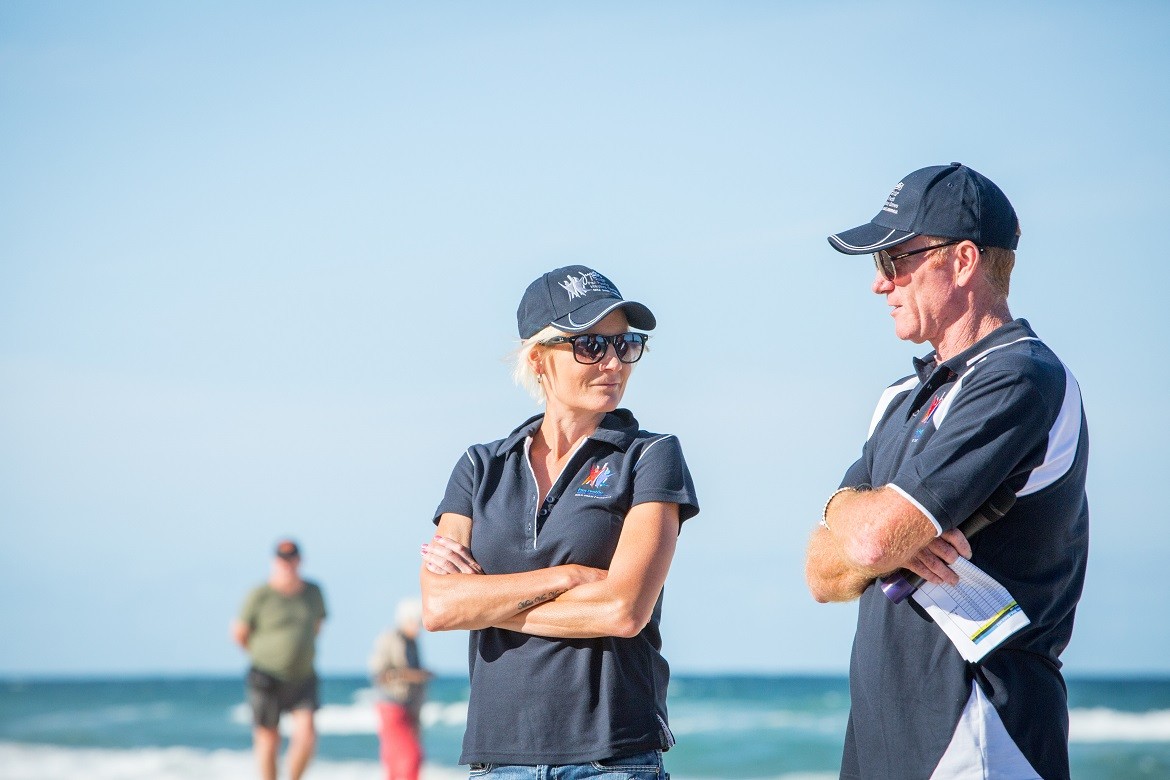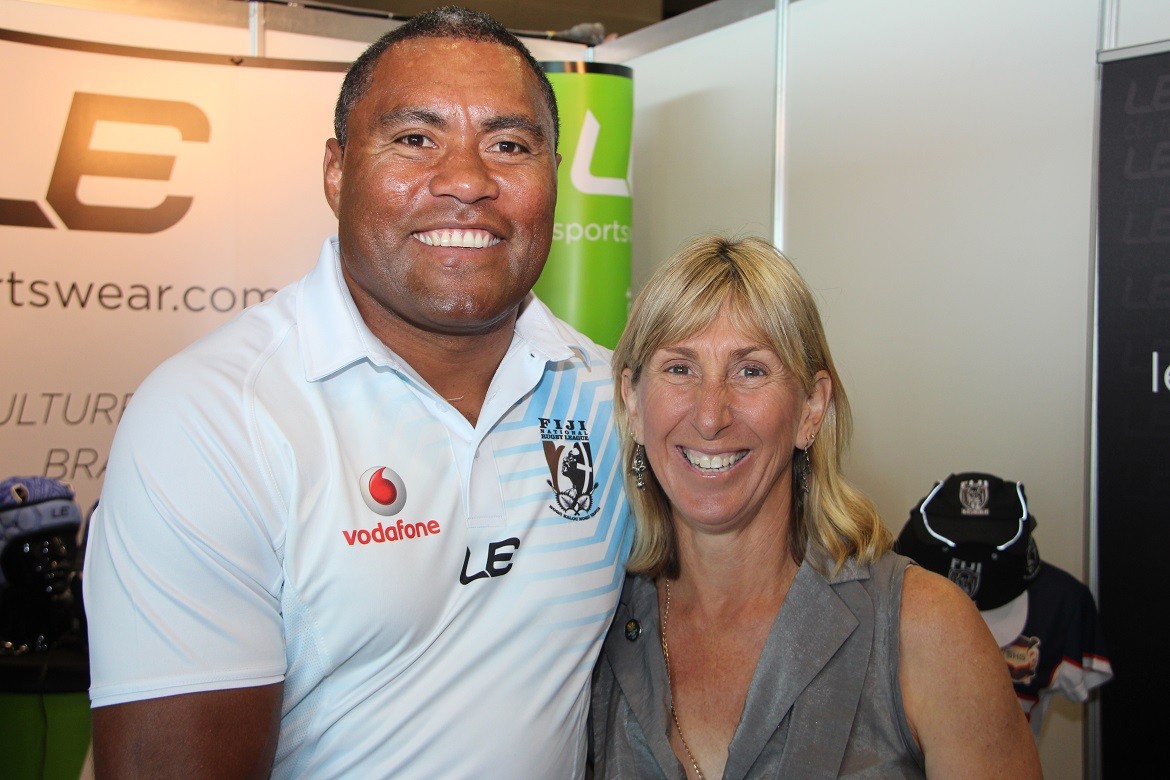 The Jupiters Pan Pacific Masters Games ambassador program is an extremely successful initiative which gives our competitors and supporters the chance to compete with and against as well as socialise with former greats of Australian and Queensland sport.
We're thrilled to announce six ambassadors who will embody the energy and passion for sport that all of our masters-aged athletes possess and we're certain they will enthusiastically promote active and healthy lifestyles for people aged 30 and above.
Participants will have the opportunity to meet the ambassadors at various sports and the Games Village during the Jupiters Pan Pacific Masters Games.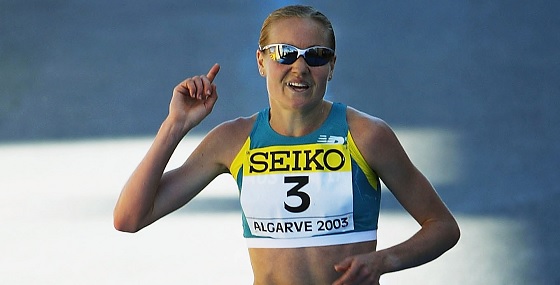 Winner 2004 World Cross Country Championship (27:17)
Australian female marathon record holder (2:22:36)
Australian female 10,000m record holder (30:37.68)
Australian female 5,000m record holder (14:47.60)
Australian female 3,000m record holder (8:38.06)
Australian female 2,000m record holder (5:37.71)
Four-time Olympian (2000, 2004, 2008 & 2012)
Two-time Commonwealth Games representative (2002 & 2006)
Third 2003 World Half Marathon Championships (1:09:26)
Third 2006 Chicago Marathon (2:22:36)
Six-time World Championship Australian representative and three-time top 10 finisher
Seven-time World Cross Country top 10 finisher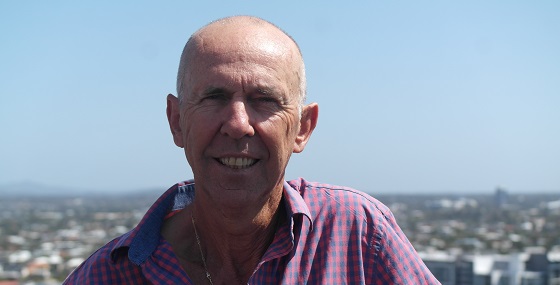 Australian Open Grand Slam Doubles winner (1974)
US Open Grand Slam Mixed Doubles winner (1974)
Wimbledon Grand Slam Doubles winner (1977)
Australian Open Grand Slam Singles quarter-finalist (1975)
Represented Australia in Davis Cup throughout the 1970s
Winner of three singles titles including the Australian Hardcourt Championships, Australian Indoor Championships and Tasmanian Championships
Winner of 26 doubles titles
Previous coach of Bernard Tomic and Samantha Stosur
Currently based on the Gold Coast and is the Masters Coach at Queens Park Tennis Centre, Southport
Channel 7 commentator for Wimbledon, Australian Open and the 2016 Rio Olympic Games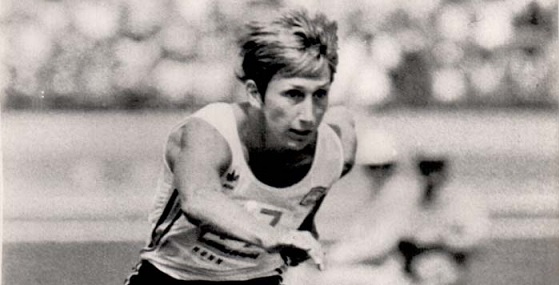 1984 Los Angeles Olympic Games heptathlon gold medalist
1982 Brisbane Commonwealth Games heptathlon gold medalist
1986 Edinburgh Commonwealth Games 100m hurdles bronze medalist
Medal of the Order of Australia (OAM) recipient
Sport Australia Hall of Fame inductee
Australian Sports Medal recipient
Current Executive Director of the Australian Track and Field Coaches Association and the Gold Coast Academy of Sport
Deputy Chair of the Gold Coast Academy of Sport
Board member of the Gold Coast 2018 Commonwealth Games Corporation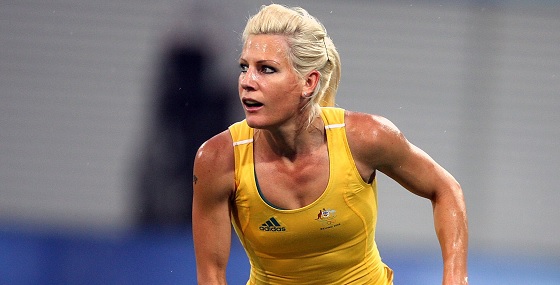 Former Hockeyroos captain
Sydney 2000 Olympic Games gold medalist and top goal scorer
Two-time Commonwealth Games gold medalist (1998 and 2006)
2002 Commonwealth Games bronze medalist
Three-time Champions Trophy gold medalist (1995, 1997 and 1999)
Hockey World Cup gold (1998) and silver (2006) medalist
Medal of the Order of Australia (OAM) recipient
Represented Australia a record-breaking 303 times and amassed 99 goals
Named captain of the World XI in 2006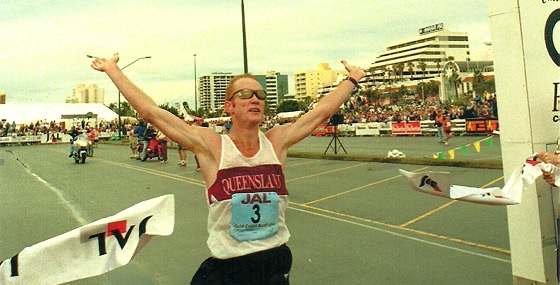 1990 Auckland, 1994 Victoria and 1998 Kuala Lumpur Commonwealth Games representative.
Winner of the 1995 Beppu Marathon in Japan recording a career best 2:09:39.
One of five Australians who have run a sub 2:10 marathon.
Four-time winner of the Gold Coast Airport Marathon.
Current holder of the Australian all-comers record for the half marathon.
Ranked 4th on the Australian all-time list for the marathon and half marathon.
Business owner of 'Pat Carroll Online and Onland'.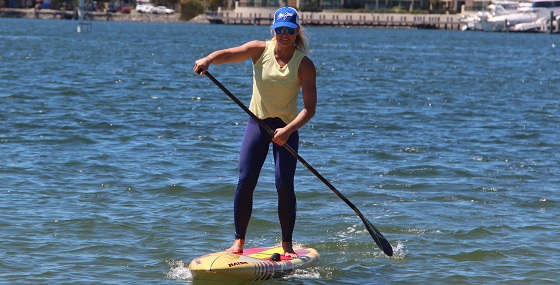 Two-time World Ironwoman champion (2000 and 2002)
Seven-time Ironwoman Series winner (1996 – 2003)
16 Australian Championship medals (including three Open Ironwoman titles)
Seven-time Queensland Ironwoman champion (1992, 1994, 1995, 1996, 1998, 2001 and 2003)
Represented Australia at international events including the 1994 and 2002 World Championships, the 2001 Goodwill Games, 2001 World Games and the 2001 Tri-nations Series.
Surf Life Saving Australia Hall of Fame (2004)
Sport Australia Hall of Fame (2005)
Order of Australia Medal (2007)
Three-time Australian SUP Open Female Champion (2013, 2014 and 2015)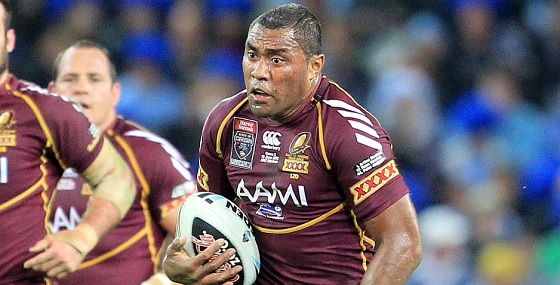 235 games for the Brisbane Broncos (1998 – 2007, 2012)
Three-time premiership player with the Brisbane Broncos (1998, 2000, 2006)
74 games for the Penrith Panthers (2008 – 2011) and team captain
33 games for Queensland (2001 -2012)
Holds the record for the most international matches for any forward with 45 (2001 – 2011)
Six games for Fiji (2013 – 2014) as captain during the 2013 Rugby League World Cup
One game for the Prime Minister's XIII (2009)
2004 and 2006 Brisbane Broncos Player of the Year recipient
Currently working as a Community Engagement Officer for the National Rugby League 
---
Play it,
Live it,
Love it!